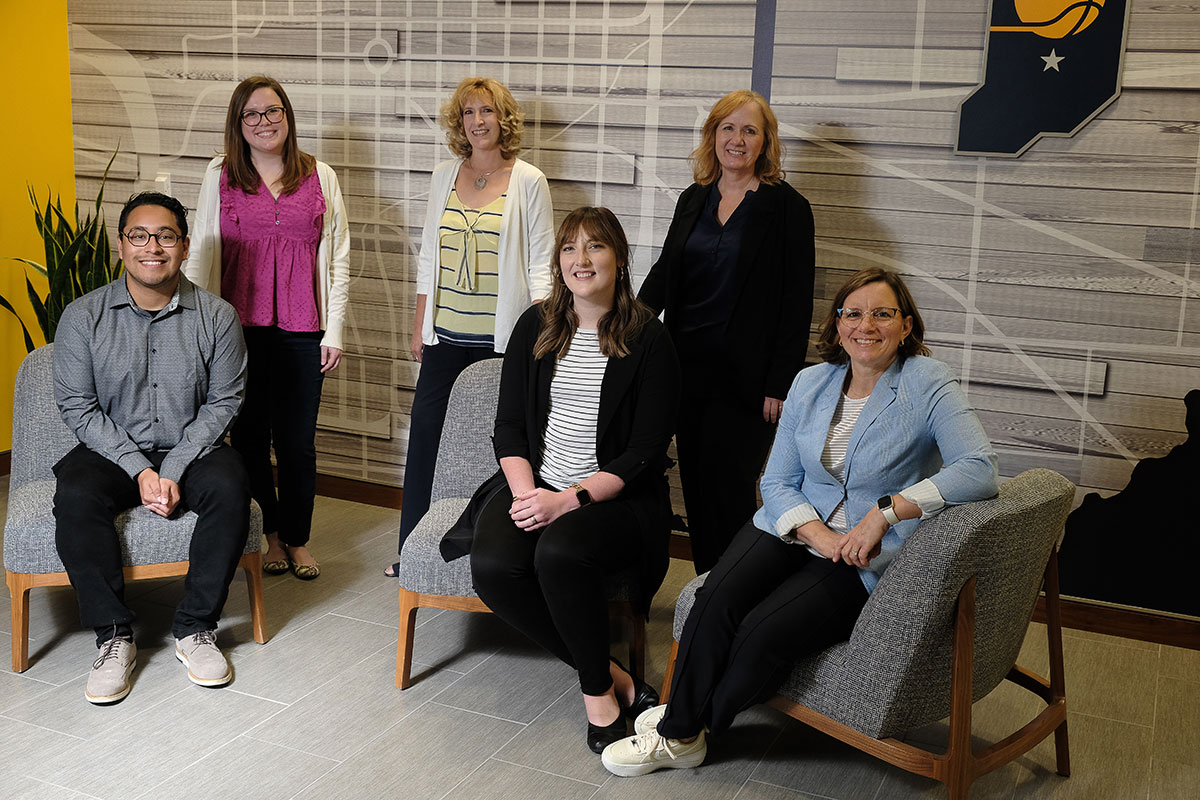 Pacers Sports & Entertainment—the Indiana Pacers, Indiana Fever, Fort Wayne Mad Ants, Pacers 2K, the Pacers Foundation and the entity responsible for operating Gainbridge Fieldhouse—has made numerous adjustments at various stages of the pandemic to benefit its employees, Chief People Officer Donna Wilkinson says.
Specifically, the organization:
Adapted to the idea of remote work. PS&E was accustomed to having its employees all in person for live events, but it pivoted to a summer schedule in which employees can work remotely Mondays and Fridays if their schedule allows. "There's a segment of people who want to work from home and they want jobs that are completely flexible, and then there's a group of people who crave to be part of the community, but they still want flexibility," Wilkinson said. "I think that's where we have to shift a little bit and understand how that works for our business. I think it's a continued evolution. We know we can work remote, but there's benefit for in-person contact."
Communicated better. With Gainbridge Fieldhouse undergoing renovations and employees working in various locations, the organization had to make efforts to bring everyone together, Wilkinson said. That meant virtual town-hall meetings, coffees with CEO Rick Fuson, and Monday Notes, a weekly roundup of company news and events.
Improved its wellness and "fun" offerings. Pre-pandemic, Pacers Sports & Entertainment had a strong wellness program, said Wilkinson, who's been with the organization 20 years. That continues today, with a nurse and a wellness coach coming weekly to the fieldhouse. The coaches can also connect employees to a doctor or resources they need. The PS&E Fun Committee organizes monthly lunches and events: Employees had lunch at Victory Field and played kickball in the outfield this summer, and thanks to a suggestion from one employee, there might be a pickleball tournament in their future.
Other changes include: fresh-fruit delivery every two weeks; wellness challenges such as steps and healthy eating; financial wellness programs with Pete the Planner's "Your Money Line"; the DRIVE Committee—Diversity, Respect, Inclusion, Vision and Equity—to improve diversity and inclusiveness; and the PS&E Women's Network, which hosts bimonthly programming on women's issues and women empowerment in the workplace.
"We absolutely see the results of these efforts both in our ability to attract younger talent and in our retention rates," said Daniel Lopez, vice president for external affairs and corporate communications.
"Our mission is winning, serving and entertaining," Wilkinson said. "We want to have happy employees and positive employees who can then serve our guests."•
Check out more HR impact award honorees.
Please enable JavaScript to view this content.