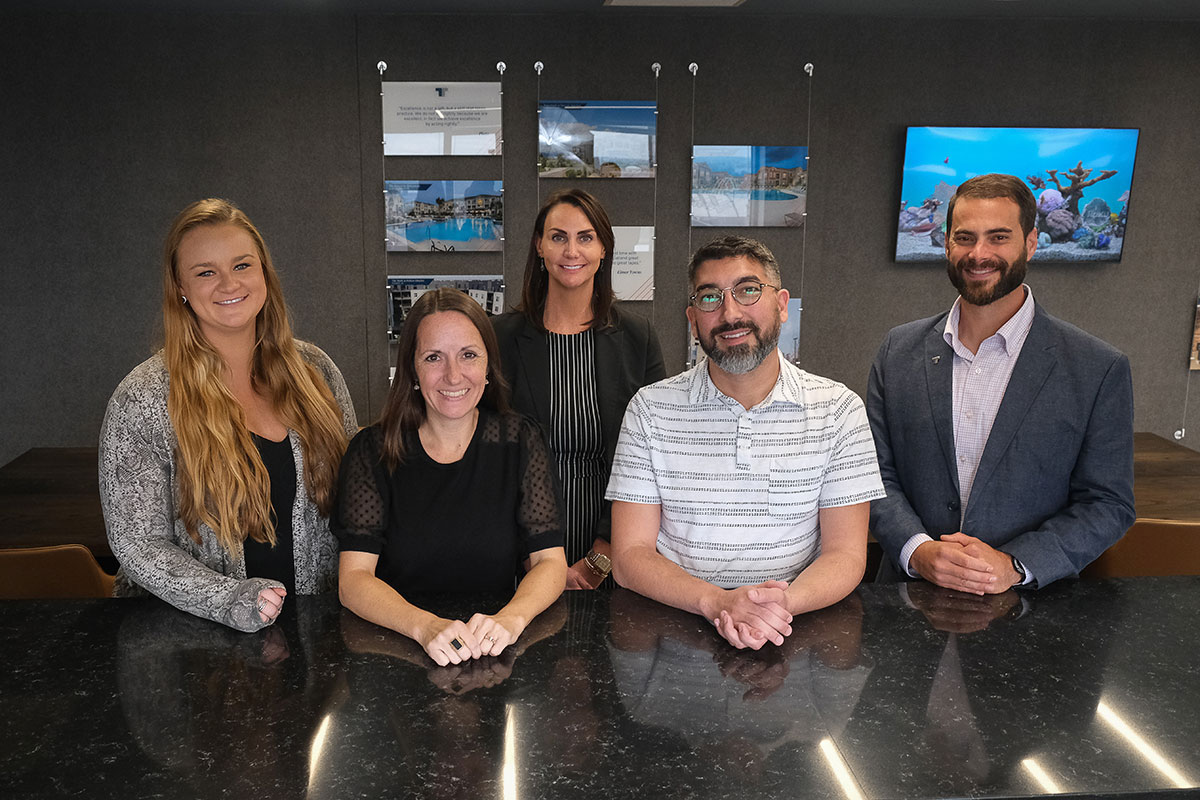 The team members at real estate company Thompson Thrift wanted better access to high-quality health care and more time with friends and family. Owners John Thompson and Paul Thrift wanted the company to have benefits that are unique and fun and help the company accomplish its mission.
The result: the Family Impact program, which launched in July. And according to Brett Barnes, vice president of organizational development, the program is already having the desired result—happier and healthier employees.
Barnes said the impetus for Family Impact occurred when one of the company's senior leaders dealt with a medical crisis—and had a relatively easy time maneuvering through the system. He told Barnes and HR Benefits Manager Holly Winkler, "I want to make sure all the families in our company are able to navigate the health care system as easily as I was able to navigate it."
The company's HR reps forged a partnership with Marathon Health, which provides a family practitioner, counseling services and pharmacy free to employees and their families. That's in addition to their standard health care plan. "They can walk in, get quick access to a doctor, and walk out without paying a dime," Barnes said.
Also part of Family Impact program:
A lifestyle spending account. Thompson Thrift partnered with a company called Forma to set up virtual bank accounts for its team members (they don't call them "employees") and deposit $100 a month in each account to use "in any way that's going to promote your or your family's well-being in a significant way," Barnes said. That might mean zoo and museum admissions, ordering food when there's no time to cook or anything team members can think of.
Grocery delivery. Thompson Thrift partnered with Shipt, a grocery-delivery service, to provide free delivery for orders over $35. The idea, Barnes said, is "how we get time back into their schedules so they can focus on their families."
Flexible work hours. "We are an in-office culture," Barnes said. "Our CEOs value collaboration and have been trying to figure out the culture demand for flexible work." The company is testing letting team members work from anywhere four days each month. "We wanted to provide a little bit of flexibility," he said.
The company reports that, in the first 15 days of launching the Marathon Health partnership, more than 50% of team members had registered on the portal and 25 appointments had already happened, with many more scheduled. In the first 48 days of the launch of the lifestyle spending account, 40% of team members had used theirs. And in July, more than 700 "work from anywhere" days occurred.
The company also expects the program to generate recruiting leads, thanks to the positive word-of-mouth referrals from existing team members.
"We're hoping it will be difficult for people to leave and they'll want to stay," Barnes said. "But that's a side effect of this effort more than the primary driver."•
Check out more HR impact award honorees.
Please enable JavaScript to view this content.