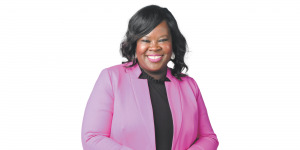 Chief Customer Officer, AES U.S. Utilities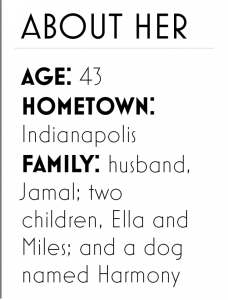 Achievements: In July, Brandi Davis-Handy was promoted to chief customer officer for AES after serving as chief public relations officer, a role in which she oversaw communications and community relations efforts in Indiana and Ohio. She's been with the company about seven years. She left toward the end of 2018, then returned in February 2021 to help lead the rebrand of the company from Indianapolis Power and Light to AES Indiana. She said she took on the new role as the 100-year-old business changes rapidly. "Technology is changing every part of our business, from the way we generate and store electricity with new technologies, to the way we operate our transmission and distribution networks with greater automation and data analytics, and ultimately to the way we engage with our customers," she said. Teams she works with are right now working on ways to better support electric vehicle adoption, greener and cleaner energy solutions, and investing in digital technologies that will create a more personalized experience for customers.
Career track: Davis-Handy said where she is today is "quite opposite of where I thought I would be." She dreamed of being the next Oprah Winfrey and received a degree in mass media arts before spending time as a broadcast journalist. After a few years, she realized "there are different ways to tell a story and connect with audiences." In 2005, she moved back to Indianapolis and began working in public relations. She joined Indianapolis Power & Light in 2013.
Giving back: She's currently board president for Big Brothers Big Sisters of Central Indiana and GangGang. She also serves on boards for the Women's Fund of Central Indiana and Indiana Sports Corp. She was a founding member of the African American Legacy Fund of Indianapolis, which is focused on raising awareness and advocating on issues affecting the African American community. Additionally, she's on the Local Organizing Committee for the 2024 U.S. Olympic Swimming Trials. And she's president of the PTO at her son's school.
Mentors and mentoring: "I was raised with the belief that you lift as you climb," she said. She's been involved in Big Brothers Big Sisters for eight years after taking over her dad's seat on the board.
Work/life balance: There is no balance, she said. She focuses instead on being intentional with her time. "You have to make choices and stick with it," she said. "I'm honest with my family on the weeks where I need to devote additional time to work and honest with work when I have commitments I need to honor with my family."•
Check out more Women of Influence honorees.
Please enable JavaScript to view this content.