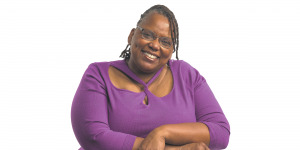 Professor and Lawrence J. Giacoletto Endowed Chair in Electrical and Computer Engineering, Rose-Hulman Institute of Technology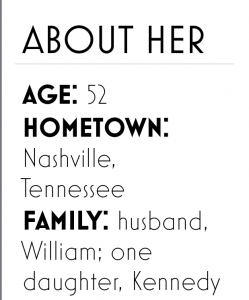 Achievements: In 2021, Carlotta Berry was appointed the Lawrence J. Giacoletto Endowed Chair in Electrical and Computer Engineering, a three-year appointment that is allowing her to create an advanced mobile robotics course that will explore a different topic each year throughout the three-year curriculum. She also helped fellow faculty create Rose-Hulman's multidisciplinary minor in robotics and co-founded the National Science Foundation-funded Rose Building Undergraduate Diversity program, which encourages students from marginalized groups to pursue STEM careers and supports them throughout their collegiate careers. In 2020, she worked with colleagues around the world to start two not-for-profits—Black in Engineering and Black in Robotics—to raise awareness of systemic racism and inequity in STEM; build community; advocate for diversity, equity, inclusion and justice; and connect with allies and sponsors.
Career track: Berry worked as a controls and plant engineer for Ford Motor Co. for a year after interning with the company for four years. She started graduate school at Wayne State University while working in the Dearborn Glass Plant. Then she left that job to pursue her master's full time in electrical engineering with a focus on automation controls. After graduating, she went to work at Detroit Edison for a year as a controls engineer before pursuing a doctorate at Vanderbilt University in electrical engineering with a focus on human-robot interaction. That launched her career as an educator—she taught at Tennessee State University for three years, then moved to Rose-Hulman in 2006.
Giving back: In addition to co-founding Black in Engineering and Black in Robotics, she also offers STEM workshops and presentations through her business, NoireSTEMinist.com. She's also volunteered with Girl Scouts and other organizations and was judge, judge adviser and organizer for district and regional events for First Indiana Robotics competitions for several years.
Mentors and mentoring: She's served as a mentor for several of her undergraduate students and Black women in STEM who are currently in graduate school, working at "post-docs" and as professors in engineering.
Work/life balance: "It can sometimes be difficult to create the perfect balance, but I do the best I can by being intentional about my purpose and vision and making choices that will most benefit moving that forward."•
Check out more Women of Influence honorees.
Please enable JavaScript to view this content.