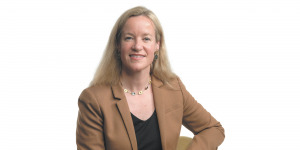 President and CEO, Richard M. Fairbanks Foundation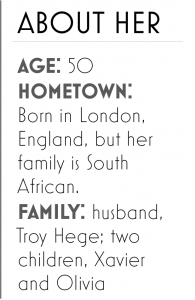 Achievements: Claire Fiddian-Green has been president and CEO of the Richard M. Fairbanks Foundation for seven years. The foundation awards grants that align with its focus areas: education, health and the vitality of Indianapolis. Before working at the foundation, Fiddian-Green was special assistant for education innovation to former Gov. Mike Pence and was co-founder of the Center for Education and Career Innovation. Recently, the foundation awarded a grant to Ascend Indiana and Community Health Network to design and implement an employer-led training program to grow the supply of health professionals dually trained in addiction and mental health with the goal of helping address the state's opioid crisis. The program, called Community Behavioral Health Academy, successfully launched and has been replicated by two other health care systems. The foundation also acted swiftly during the early days of the pandemic, helping to establish the COVID-19 Community Economic Relief Fund and establishing and co-leading the Indianapolis eLearning Fund.
Career track: "My career path can best be described as serendipitous," Fiddian-Green said. "Whenever possible, I have tried to work with people and for leaders who care deeply about the work they do, and that has worked out well for me. My career experiences have spanned the private, not-for-profit and public sectors, principally in health, education and the life sciences."
Giving back: Fiddian-Green is on boards for several organizations, including BioCrossroads, Central Indiana Corporate Partnership, Indy Chamber and the Mitch Daniels Leadership Foundation. She also writes monthly for IBJ's Forefront.
Mentors and mentoring: "I really enjoy supporting young professionals, whether that's the men and women who work with me or individuals I know through my community volunteerism," she said. "One of my greatest joys is serving as board chair for the Mitch Daniels Leadership Foundation." Its core offering is a statewide fellowship program in which young professionals participate in leadership development.
Work/life balance: Fiddian-Green said the key to achieving balance is recognizing that balance doesn't necessarily happen on a daily basis. "There are periods in your career … when you will need to devote more time to your career than to your personal life. At other times, you may need to devote more time to personal obligations, such as children or an aging or ill family member."•
Check out more Women of Influence honorees.
Please enable JavaScript to view this content.