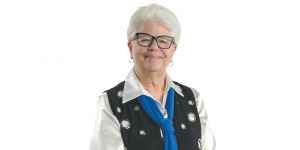 President, Indiana State University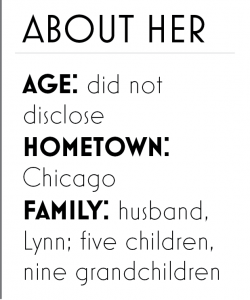 Achievements: Deborah Curtis graduated from Indiana State University in 1986 and returned to the university in January 2018 to serve as its 12th president and first female president. Curtis said that, when she came to the university, one area ripe for further development was fundraising and university advancement. She hired someone to lead advancement and development efforts. "It has been so gratifying to partner with her and our division of university advancement to boost the level of private support Indiana State receives to record-breaking levels," she said. In September, ISU launched the public phase of its $100 million "Be So Bold" campaign. The effort is the university's largest-ever fundraising campaign—and 62% of the goal was reached during the "quiet phase."
Career track: Curtis has been involved in public education her entire career. She started as a K-12 music teacher and coached high school volleyball and softball. When she was hired by Indiana State to fill in for the Laboratory School's choir director, who was on maternity leave, she realized how much she enjoyed interacting with college students. From there, she pursued a doctorate and shifted into higher education. She spent 26 years on the faculty of Illinois State University, including as dean of the College of Education. In 2012, she became provost and chief learning officer at the University of Central Missouri. Along the way, she was approached about president roles at other universities but was never interested until the position at Indiana State opened. "Indiana State is an institution with a mission that has tapped my passion for higher education," she said. "It was also the institution that set me on my path to working at other higher education institutions with a similar mission to ISU."
Giving back: Curtis said she concentrates her board memberships on those that connect most readily with ISU and its mission. She sits on boards for the Indiana Chamber of Commerce, Terre Haute Chamber of Commerce, Terre Haute Economic Development Corp., Central Indiana Corporate Partnership and others. "I take these appointments seriously and participate regularly in the board meetings, discussions and decision-making," she said.
Mentors and mentoring: "Knowing how much my mentors influenced me, I try to get to know individuals' personal goals and how I might help put them in a position to achieve them. There's so much to be said for helping people find their passion and aspire to roles that are a good fit for them," she said.
Work/life balance: "Throughout my career, I have been blessed with an extremely supportive spouse, which helps tremendously," she said. "My husband's career was in K-12 education, and he served as a teacher, coach, principal and superintendent. Despite the many demands of our careers and our hectic home life raising our children, we managed to have a balance by making tough decisions together and supporting each other."•
Check out more Women of Influence honorees.
Please enable JavaScript to view this content.