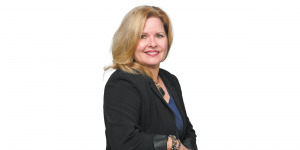 President of Anthem Indiana Medicaid, Anthem Blue Cross and Blue Shield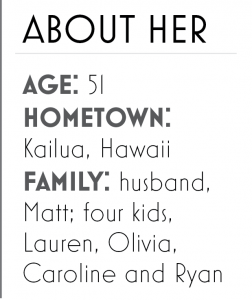 Achievements: Dr. Kimberly Roop is responsible for oversight of all Anthem Indiana Medicaid health plan functions, including member quality and outreach, access to and coordination of medical services, strategic planning and overall plan performance. Recently, the Anthem Medicaid team partnered with the producers of "The Addict's Wake," a national documentary set in Brown County that focuses on addiction and the impact it has on individuals, families and entire communities. In partnership with Glory Girl Productions, Anthem is taking "The Addict's Wake" on the road and hosting screenings and panel discussions in communities across the state. "We are getting conversations started so communities can come together, address issues head-on with compassion and begin to heal," she said. She's also proud of the Anthem Medicaid team's focus on Hoosier babies' health. Earlier this year, the team partnered with the Indiana Minority Health Coalition and brought to the state Count the Kicks, an app that teaches pregnant woman to count their baby's kicks as a way of self-monitoring for signs of trouble.
Career track: Roop began her career as a physician and officer in the U.S. Air Force. After 10 years (seven years active duty and three years in the reserves), she returned to Indiana and practiced as an OB-GYN before joining Anthem 15 years ago. "I have served Hoosiers under the Medicaid program since 2007, currently serving more than 750,000 members across the state," she said. "I love that our team is able to have such a broad impact, through programs which support people in every Indiana community, many of whom are really struggling with challenges like substance use disorder, mental health, homelessness and food insecurity."
Giving back: She's an advisory board member for the Elevance Health Foundation, United Way of Central Indiana, Special Olympics Indiana, and Covering Kids and Families. She also serves on the Indiana Perinatal Quality Improvement Collaborative Governing Council, working under the direction of the Indiana State Department of Health to improve outcomes for moms and babies in Indiana. She is also active in the lives of her four children, volunteering for school activities and sports teams.
Mentors and mentoring: "I serve as both a formal and informal mentor for several colleagues," she said. "I share how important it is to me to maintain perspective, that things are rarely as hard/bad/challenging as they seem, and the hard times are almost always transient."
Work/life balance: My faith and the support of my family and friends ground me. When I become unbalanced—and it happens—my family and friends help restore my perspective."•
Check out more Women of Influence honorees.
Please enable JavaScript to view this content.