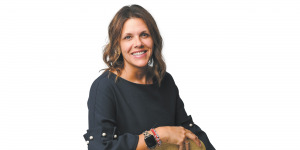 Senior Vice President, General Counsel, Chief of Staff, Indiana University Health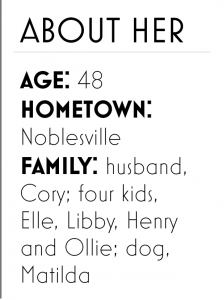 Achievements: Erin Lewis has been with Indiana University Health for 10 years and in her current position—in which she develops and leads corporate legal strategy and directs the corporate compliance program, privacy program and enterprise risk management—for three years. She served as legal lead on IU Health's COVID-19 Incident Command team as the system evaluated issues related to testing, vaccines, telehealth, medical licensing, infusion clinics and more. And she served as interim chief human resources officer in 2021, leading teams focused on improving retention, recruitment and staffing pipelines. She also served on IU Health's recent implementation team that analyzed implications of Senate Bill 1, which bans most abortions in the state.
Career track: Lewis held several roles in the legal community before landing at IU Health, including assistant U.S. attorney in the Southern District of Indiana, adjunct professor at the IU Robert H. McKinney School of Law and counsel at Faegre Drinker. In 2012, Lewis' friend Ryan Kitchell had just been named chief financial officer at IU Health and told her the system was looking for an attorney with some regulatory and government enforcement background. She started as associate general counsel.
Giving back: She's a Richard G. Lugar Excellence in Public Service board member; committee member for Independent Living for Adults with Developmental/Intellectual Disabilities Inc.; and board chair of IU Health Risk Retention Group. She has also served as PTO secretary and as a member of the Pastoral Council for Immaculate Heart of Mary.
Mentors and mentoring: Former U.S. Rep. Susan M. Brooks is a mentor to Lewis. "It was not Susan's skill as an attorney (though highly effective) or her support as a boss (motivating and encouraging) that had the biggest influence on me," Lewis said. "Rather, it was the fact that she was a mom first—and always." Lewis said she now serves as a mentor to a few IU Health employees in different departments.
Work/life balance: "I've learned to accept that what works today may need to shift tomorrow," she said.•
Check out more Women of Influence honorees.
Please enable JavaScript to view this content.