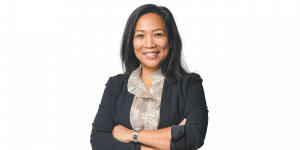 Chief Financial Officer, Roche Diagnostics Corp.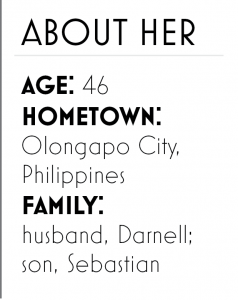 Achievements: Kaye Vitug has been in her current role for a year but has worked for Roche for 16. She's responsible for leading the finance and operations (credit and collections, supply chain and order fulfillment) organizations and is accountable for delivering business and financial results. Her work made an impact during the pandemic, when Roche worked to provide access to COVID tests. She also sponsored a Finance Women's Leadership Program at Roche North America. "The program is designed to develop an understanding about the key hurdles within the organization, to equip women leaders with tools to unleash their full potential, and to build connection with other high-potential women and leaders," she said.
Career track: Vitug has almost 25 years of experience in the health care industry (health insurance, pharmaceuticals and diagnostics) and leadership experience in the U.S., Switzerland, South Korea and United Kingdom. "My deep and broad experiences in the industry, strong leadership in inspiring and developing teams, and delivering business and patient outcomes have led me to be the CFO for RDC," she said.
Giving back: She joined the United Way of Central Indiana board in April and co-founded Unlocking Eve, an organization that seeks to boost global health by "unlocking" women leaders in health care.
Mentors and mentoring: "I have the belief that we all rise when we lift others and genuinely care for them," she said. "I also believe that trust is the backbone to being a great mentor, so I always build strong connections and develop that trust."
Work/life balance: "Balance to me means that I am fulfilled whether I am doing something in my personal life or at work, so I try to maximize my time with people that lift my energy up and activities that I enjoy the most."•
Check out more Women of Influence honorees.
Please enable JavaScript to view this content.