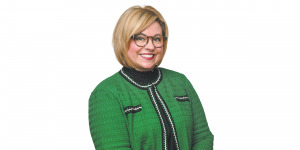 Partner and Chair of the Public Affairs Group, Ice Miller LLP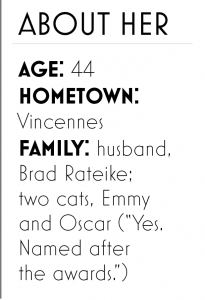 Achievements: Lawren Mills joined Ice Miller Strategies 10 years ago as a lobbyist and attorney after she served as former Gov. Mitch Daniels' chief lobbyist. Three years ago, she became chair of Ice Miller's public affairs group, in which she oversees public affairs operations and leads a team of 25 across multiple states and Washington, D.C. She concentrates her practice on state and federal public affairs management, including government procurement, legislative representation, public-private partnership coordination and administrative law. "My deep relationships and wide breadth of experience have allowed me to successfully advocate on behalf of my clients and become one of the most well-respected lobbyists in Indiana," she said.
Career track: Mills spent two years practicing as an attorney before she started working in state government, first at the Indiana Family and Social Services Administration, where she served as the strategic initiatives program director and helped to develop and implement the Healthy Indiana Plan—the nation's first consumer-driven health plan in the history of Medicaid. HIP is now a national model and has been replicated in multiple states. She also served as Daniels' senior policy director, advising the governor on issues related to Medicaid, public health matters, insurance regulation and child welfare. As Daniels' chief lobbyist, she helped successfully coordinate "a historic legislative agenda that included a balanced budget without a tax increase, local government transparency, charter school and education voucher reforms, economic development advancements, and redistricting."
Giving back: Currently, Mills is on the Discovering Broadway Advisory Board and the Indianapolis Zoo Advisory Council, and is the 7th District vice chair for the Indiana Republican State Committee. She's also on the boards of Leadership Indianapolis, the Indiana Repertory Theater, The Storefront Theater of Indianapolis and the Richard G. Lugar Excellence in Public Services Series.
Mentors and mentoring: "I don't consider myself a mentor or influencer; I consider myself a colleague and friend," she said. "I learn and am mentored by others just as much as the other way around."
Work/life balance: "That's funny. Next question," she said. "I take voice and piano lessons, and I've really enjoyed bringing back that aspect of my youth that got pushed aside."•
Check out more Women of Influence honorees.
Please enable JavaScript to view this content.