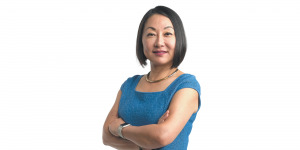 Senior Vice President, Market Executive, Bank of America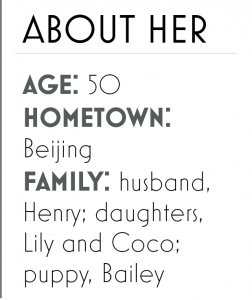 Achievements: Lucia Mar has been with Bank of America for 18 years, and for the past three, she's been senior vice president and market executive, responsible for developing Bank of America's commercial banking presence in Indiana. During that time, she has tripled the number of Bank of America employees dedicated to the commercial banking team in Indiana, which in turn, has driven significant growth in the number of middle market companies served and the number of solutions offered. In recognition of her work, Bank of America awarded her the Pinnacle Award, the highest honor for exceptional performance and contribution to clients, the business and the company, for outstanding business results. She was also awarded the Global Diversity and Inclusion Award for her "outstanding contributions to diversity and inclusion."
Career track: Mar joined Bank of America in Atlanta after graduating from the MBA program at the University of Georgia. From Atlanta, she moved to Nashville, Tennessee, to take on a senior relationship manager role to open a new market for Bank of America. In 2019, she moved into her role in Indianapolis.
Giving back: She serves on the Indy Chamber board and is an active member of the Accelerate Indy Economic Development Task Force. She also serves on the Indianapolis Symphony Orchestra and Indy Arts Council boards and has served as a board member for Integrating Women Leaders, Girl Scouts of Central Indiana, as a mentor for Cherie Blair Foundation and a past board member for Pass the Torch.
Mentors and mentoring: "I am passionate about mentoring as a way of giving back and empowering others to grow personally and professionally," she said. "I have benefited from role models and mentors in my own professional development journey and [have] seen their power firsthand." At Bank of America, she acts as an adviser to team members and serves as an executive sponsor for internal employee networks and employee resource groups.
Work/life balance: "I focus on time management, such as doing the most difficult/impactful/strategic things first every day," she said. "I also focus on energy management—I am most creative in the morning, so I do most of my thinking before 9 a.m. I do work that requires less brain energy in the afternoon. By focusing on time and energy management, I am able to be as productive as possible at work, so I can protect my family time in the evenings and have a good night of sleep."•
Check out more Women of Influence honorees.
Please enable JavaScript to view this content.