Owner's Representative, Pacers Sports & Entertainment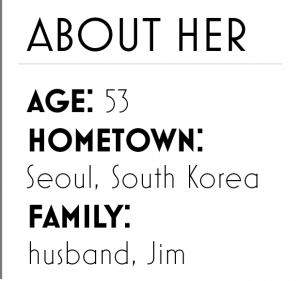 Achievements: As owner's representative for Pacers Sports & Entertainment, Melody Park is overseeing the ongoing $360 million Gainbridge Fieldhouse renovation, the second-largest renovation project in the history of the NBA. It is her responsibility to ensure the interests of owner Herb Simon and Pacers Sports & Entertainment are carried out. "This three-year project has really amounted to an effort of nearly a decade, and the amenities it is creating and the footprint it is expanding [are] going to be the centerpiece for a complete transformation of this quadrant of downtown," Rick Fuson, CEO of PS&E, wrote in his nomination. "While Melody has an extremely heads-down approach, as most engineers do, her role in bringing this incredible project to proper fruition in line with the vision of the company and our ownership cannot be overstated and is simply critical." Among the accomplishments Park listed were pivoting during the pandemic, handling supply chain and labor challenges, and keeping a level head with all the construction participants.
Career track: Park worked at the Indiana Department of Transportation for six years and at RW Armstrong for 13 years, becoming a partner in the firm. She also worked for the city of Indianapolis as director of sustainability and deputy director and chief engineer for the Department of Public Works. Her previous boss at DPW, Lori Miser, recommended her for the job at Pacers Sports & Entertainment. She was part of the Indianapolis Cultural Trail program management and construction, "which changed the landscape of downtown connectivity and made me a better manager and engineer, going beyond just the numbers."
Advice for young women: "From mentors, seek empowerment with expectations versus relationships that are just outwardly nice."
Mentors and mentoring: She said she's been lucky to have a few key mentors in her career, including Miser and Mel Raines, president and chief operating officer at Pacers Sports & Entertainment. She said she's mentoring and influencing others by "making myself available and offering advice and input to those who are in a similar/same career path."
Work/life balance: With technology, it's hard to be off, she said. So she tries to balance by doing yoga and getting together with family and friends when possible.•
Check out more Women of Influence honorees.
Please enable JavaScript to view this content.