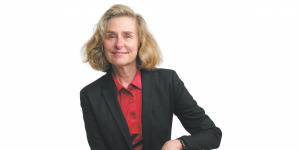 President, Indiana University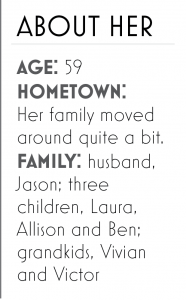 Achievements: Pamela Whitten is Indiana University's 19th president and its first female president. She took the helm of the university in July 2021. Since her arrival, all of the campuses and centers across the state have united under three main initiatives: prioritizing student experience and success, advancing research excellence, and strengthening the state's economic development and quality of life for Hoosiers. These will be the cornerstones of the seven-year strategy, called IU 2030, which was recently announced. Other achievements include establishing the university's first vice president of student success and creating the role of vice president for regional campuses and online education, along with renewing IU's commitment to diversity and inclusion by launching a seven-year Presidential Diversity Hiring Initiative, which has already resulted in the hiring of more than 50 faculty members from across the country and the most diverse faculty in IU's 200-year-plus history. The university also cut its budget by $70 million without reductions to student- or faculty-facing areas.
Career track: After earning a master's in organizational communication from the University of Kentucky, Whitten worked in corporate communications in Germany and corporate communications in health care in the United States. She attended the University of Kansas for a doctorate, focusing on telemedicine. After graduating, she joined the faculty at Michigan State University, where she later became dean of the College of Communication Arts and Sciences. From there, she became provost at the University of Georgia, and after that, served as president of Kennesaw State University in the metro Atlanta area. "I wasn't looking to leave that position, but when the presidency of Indiana University became available, I knew it was a dream job," she said. "I couldn't be happier than to lead this incredible university."
Giving back: She serves on a number of boards and organizations, including the Association of American Universities, Big Ten Council of Presidents and Chancellors, and the boards of the Central Indiana Corporate Partnership, Indiana Chamber and Riley Children's Endowment, among others.
Advice for young women: "To the extent that you can, never say 'no' to opportunities because some of them will lead to amazing experiences in your life. You can always sleep later."
Work/life balance: "I've always integrated my family into my work," she said. "They join me at athletic events and performances that I attend at IU. When my kids were little, they often sat in the back of the room at meetings, and I would grade papers on Sunday afternoon while I watched football with my husband."•
Check out more Women of Influence honorees.
Please enable JavaScript to view this content.