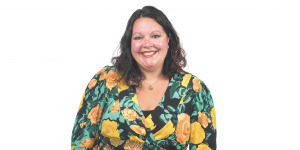 Managing Director of Sales and Services, Bell Techlogix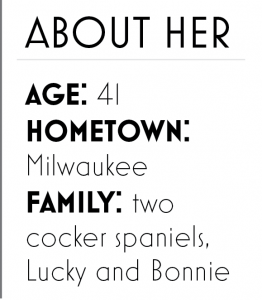 Achievements: Over the last few years, as managing director of sales and services, Rebecca Bormann has built relationships that have allowed Bell Techlogix, an information technology managed services company, to grow, serve more clients and hire more people. She's led pursuits responsible for generating more than $65 million in revenue and creating more than 125 jobs. She's also proud to have led efforts to build relationships with the leadership team at the city of Indianapolis' information services agency, which led to Bell Techlogix's being awarded the largest contract (more than $32 million) in company history. "I love that my company gets to give back to the city by providing high-quality and thoughtfully managed IT services for over 7,500 employees at the city of Indianapolis and Marion County agencies, including emergency services like 911, fire and police," she said.
Career track: Bormann said she's blessed that tech found her. She intended to pursue a career in pharmacy. But while working as a pharmacy technician during college, she realized the career wasn't for her. She left college and began researching careers and organizations she was interested in. Her tech career began with a job at Verizon Telecommunications in a call center. From there, she held a variety of B2B sales and sales leadership roles, mostly focused on enterprise clients. Then in 2016, a recruiting agency reached out about a role at Bell Techlogix. "In information technology, we often talk about people, processes, tools and technology," she said. "I particularly love the intersection of technology and people and how we can leverage tech to improve our businesses, lives and the world at large."
Giving back: She's held a number of roles on the all-volunteer working board of Women & Hi Tech since 2017, including corporate engagement director, incoming president, president, past president and currently the Leading Lights Awards director. She's involved in several other organizations, including Women 4 Change, Eleven Fifty Academy, Pass the Torch for Women and Start Up Ladies.
Mentors and mentoring: Through her involvement in Pass the Torch, Bormann gets to mentor college students and women in business. She's also mentored women through Women & Hi Tech.
Work/life balance: "For me, it starts with creating harmony in my life instead of searching for balance. In my mind, the word, "balance" creates a sort of unrealistic ideal that I will equally spend time at work, with family and friends, taking care of myself and the multitude of other responsibilities we all have at home, church, philanthropically, etc. My definition of harmony means that I am operating from a place of alignment for my whole self, mind, body, spirit and soul, which allows me to show up as my best self and live my purpose."•
Check out more Women of Influence honorees.
Please enable JavaScript to view this content.