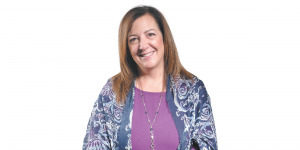 Founder and CEO, Fire Starter LLC, City Councilor, City of Carmel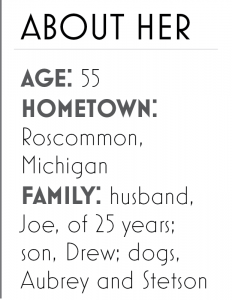 Achievements: Finkam started Fire Starter LLC in 2010 to be an outsourced marketing firm for clients who, as she describes it, are driven by missions and visions that make the world a better place. She did mostly small projects until 2021 when she took on Fire Starter full time. She has since added nine jobs. Finkam said she wanted to push herself outside of her "corporate job comfort zone." The company serves clients that include Forté Sports Medicine and Orthopedics, Rejuvenate Kidney Transplant Solutions, Alliance for Paired Kidney Donation, MediGO, Life Connection of Ohio and Trinity Medical Solutions. "I'm most proud of the fact that every day we can draw a line from what we do to helping people live longer lives and achieve their dreams," she said. "Whether our marketing helps connect them to an orthopedic specialist that can return them to what they love or tells the story of a multi-state kidney exchange, I love that we help people—in real and meaningful ways." She's also been a Carmel city councilor since 2012, including stints as president and vice president. She leads the finance committee, helping to craft Carmel's annual budget.
Career track: Finkam started her career as an athletic trainer who took a non-traditional route, taking care of "occupational athletes" in factories instead of those found on fields, courts and tracks. "From that, I developed an interest in ergonomics. To deliver those services, I needed to market and secure contracts first," she said. After several years of success, she transitioned to full-time marketing. "I wanted to round out my executive portfolio, so I joined Skjodt-Barrett over HR, admin and safety, before going back into marketing with Trendy Minds and Indiana Donor Network."
Giving back: In addition to her city council position, she serves as vice chair on the Hamilton County Solid Waste Board. She previously founded Carmel PorchFest and was a part of Kiwanis.
Mentors and mentoring: "I hope I create an impact by example, but I do leave room on my calendar as I'm able to meet with others, especially those aspiring to run for office, or women looking to advance their careers," she said. "There is a generation of women before me that forged a path. I consider it a responsibility and an honor to do what I can to create even more paths for those that follow me."
Work/life balance: She said there's no such thing as work-life balance. "I'm a work hard, play hard person," she said. "So I'm pretty much play and work full out until I run out of gas. When my mindset gauge starts to get in the red, I find a way to rest and refocus. Sometimes that's via a hike, binge-watching a series or traveling."•
Check out more Women of Influence honorees.
Please enable JavaScript to view this content.