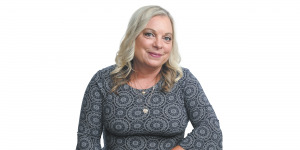 President and CEO, Firefly Children and Family Alliance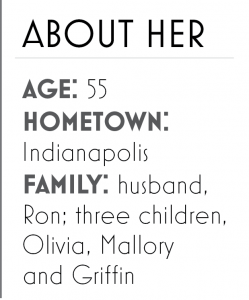 Achievements: Tina Cloer has been with the Children's Bureau, renamed Firefly Children and Family Alliance after it merged in April with Families First, for nine years, during which the organization's annual budget has grown from $15 million to more than $40 million. Cloer said she's especially proud of the work the group has done in recent years, including during the pandemic when staff stepped up to provide critical services to help families access resources they needed to care for their children. The staff continued to go into homes to support children and families, despite concerns about COVID, operated two shelter facilities for unattended youth, supported young adults who had aged out of foster care, and more. "I was so proud of the work my staff did across the state," Cloer said. "They were heroes." In the midst of the pandemic, the organization also negotiated and navigated the merger between Children's Bureau and Families First.
Career track: She began her career working through her undergraduate years as a houseparent in two different group homes, one for youth with autism and the other for young women involved in the child welfare system. She then went into graduate school while working full time as a case manager and mid-level manager for foster youth and disabled adults. From there, she worked for 18 years at Adult & Child Mental Health, where she led child and family services before beginning with the Children's Bureau in January 2013. "This job has changed my life," she said. "I spend my days educating the community about the needs of people struggling with generational poverty and trauma."
Giving back: She's the board chair for Indiana's Association of Resources and Child Advocacy and serves on the executive committee for the Charitable Allies Board.
Mentors and mentoring: She meets with college students regularly to help them figure out their career path and to provide guidance she said she lacked as a first-generation college student. "I also mentor several other leaders and CEOs in the not-for-profit space. I enjoy being able to give back by helping others," she said.
Work/life balance: She enjoys doing various forms of art, reads, plays bridge and spends time with family. "I schedule time for those activities and do them every week to maintain some sense of balance in my life," she said.•
Check out more Women of Influence honorees.
Please enable JavaScript to view this content.