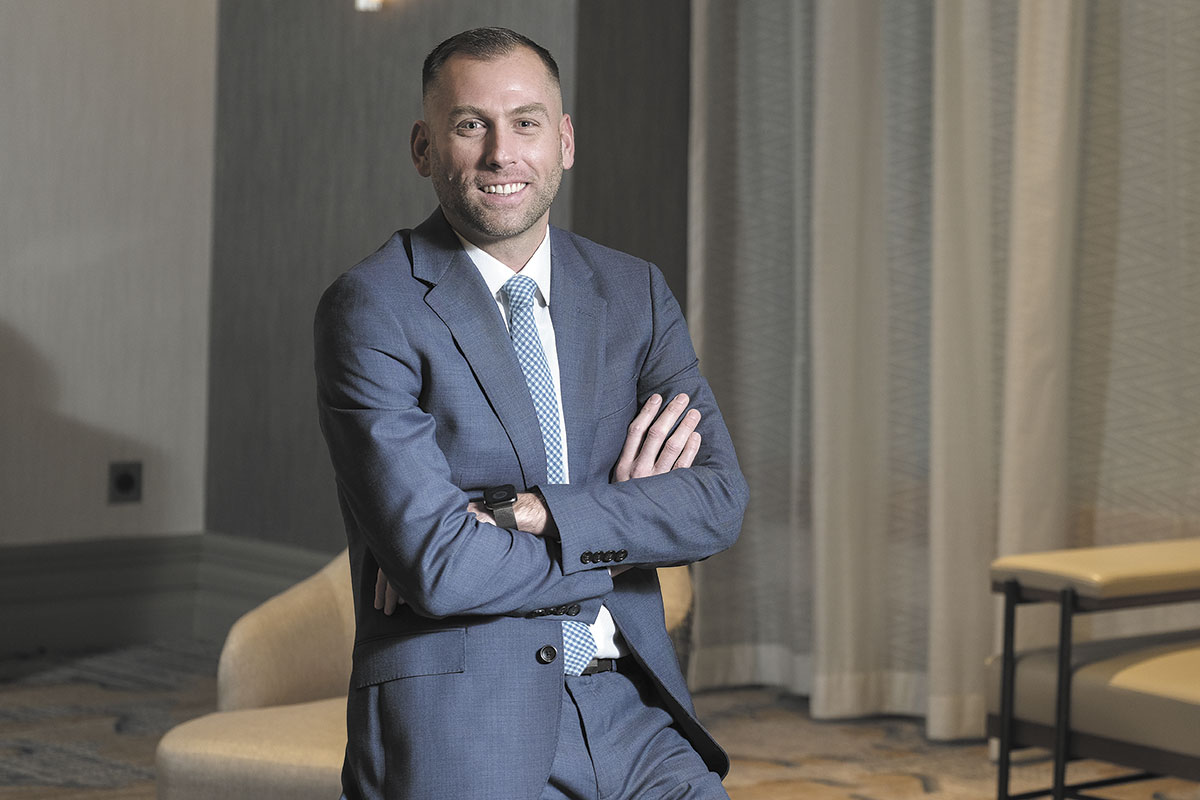 Senior Vice President of Business Development | Indiana Economic Development Corp.
J. Brock Herr acts as the Indiana Economic Development Corp.'s lead negotiator on deals that help attract, retain and expand companies in the Hoosier state. He also develops partnerships with business and community organizations, local officials, consultants and utilities. In his current role, he helped the agency learn and embrace complicated analytical tools that help gauge matters such as return on investment. The learning curve and time commitment could have driven many employees away, but Herr embraced the challenge, and his commitment kept turnover low while the business development team he led reached new heights. "Having a sense of pride in what you do means a lot to me, and I'm grateful to have that in this role," he said.

Getting here: An internship led to an attorney role at CMG Worldwide, which specializes in intellectual property management. While there he wore many hats, from sales and marketing and business development to compliance and enforcement. An opportunity at IEDC allowed him to leverage his expertise in contracts and compliance in a new area: government.
First job: lifeguard
Mentors: Chris Cotterill, the former executive vice president and chief operating officer of the IEDC and current chief operating officer of Goelzer Investment Management; Jim Staton, a former IEDC executive who now leads business development for AES Corp.; and Ann Lathrop, chief strategy officer at the IEDC, who pushed "me to lean into a growth-oriented mindset in both professional and personal development."
Influential moment: While at CMG, he worked closely with Rachel Robinson, the widow of Jackie Robinson, who broke the color barrier in Major League Baseball. "Her passion and her approach to business generally—but specifically applied to protecting the legacy and image of Jackie Robinson—was instructive and lasting," Herr said.
Givebacks: He is a board member of the Indiana Economic Development Association, an at-large member of the IndyBar Government Practice Section, a mentor with the IEDC young professional program and a volunteer with the Indiana First Tee youth golf association.
Advice: "Stay curious, be empathetic and constantly ask questions—it will provide interesting and unexpected opportunities and will keep you appropriately humbled yet hungry."•
Check out more Forty Under 40 honorees.
Please enable JavaScript to view this content.