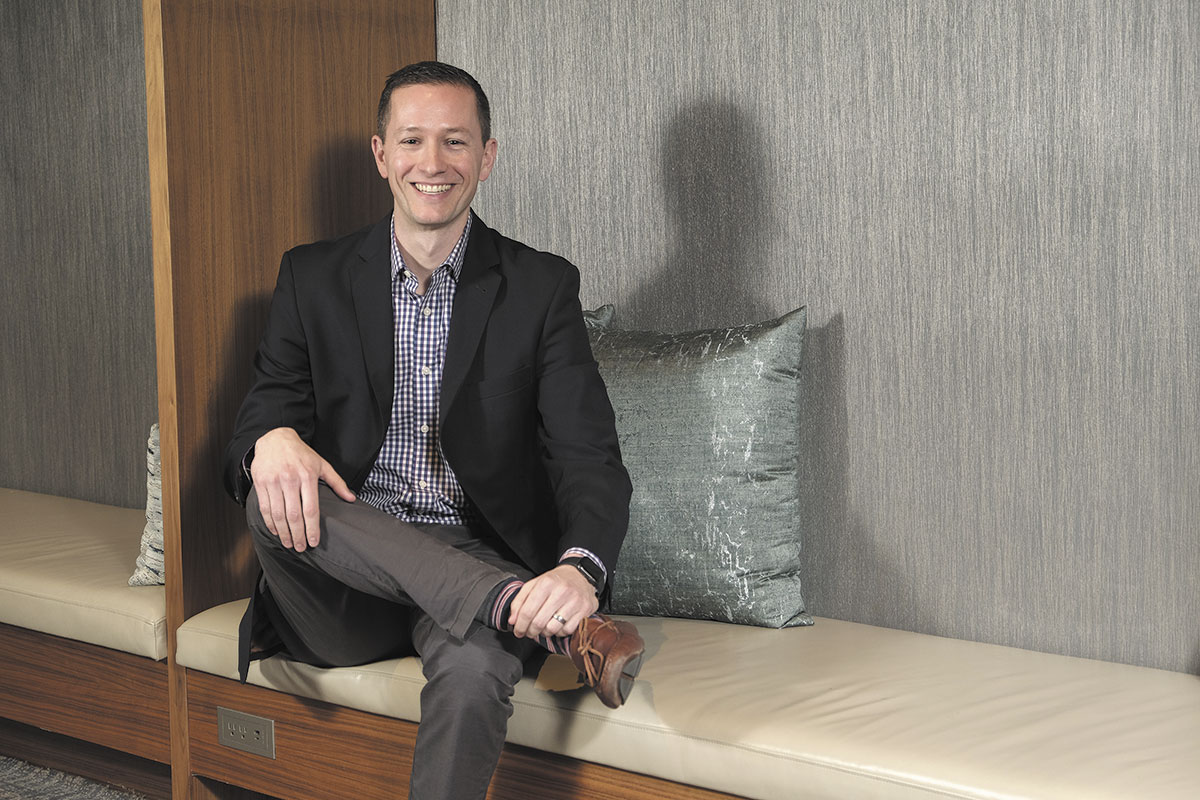 Senior Relationship Manager, Global Commercial Banking | Bank of America
Ryan Randolph is a single point of entry between what a middle-market company wants and what Bank of America can provide, whether capital, risk management, investment banking, employee benefits solutions or other often-complicated needs. He has helped build out the bank's global commercial banking team and said he enjoys working with companies to assess their situation, identify potential solutions and select the one that best works for them. "When these Indiana-headquartered companies succeed," he said, "the communities they serve ultimately benefit." That same determination extends to his community commitments. While on the governing board of the central Indiana Susan G. Komen organization, he helped hire a new executive director and, amid the pandemic, centralized the organization's structure.

Getting here: After college, he joined LaSalle Bank in Chicago. Bank of America acquired LaSalle in 2007. An opportunity later arose to work out of an Indianapolis office.
First job: He was a fry cook at McDonald's. "Working in fast food taught me that even a quick interaction with someone can make a positive impact on their day," he said.
Influential moment: When a client said he had plenty of "fun" bankers but Randolph was his "idea" banker. "At first, I was a little offended that I wasn't 'fun' but then realized he meant it as a compliment and that he appreciated the ideas that I brought."
Givebacks: In addition to his work with Komen, he serves as a small-group leader and in the children's ministry at College Park Church, is a coach at the Carmel Dads' Club and is an alumni adviser at DePauw University.
Self-realization: "I have learned that there are good days and bad days. And while your job and career are important, using those as a foundation for your identity will ultimately set you up for disappointment. You must find something else that is your rock, your purpose."
Advice: "Build strong bridges and relationships early on in your career so that you have supporters who can speak on your behalf. Having advocates in the room for you is a career superpower, allowing you to be in multiple places at the same time."•
Check out more Forty Under 40 honorees.
Please enable JavaScript to view this content.