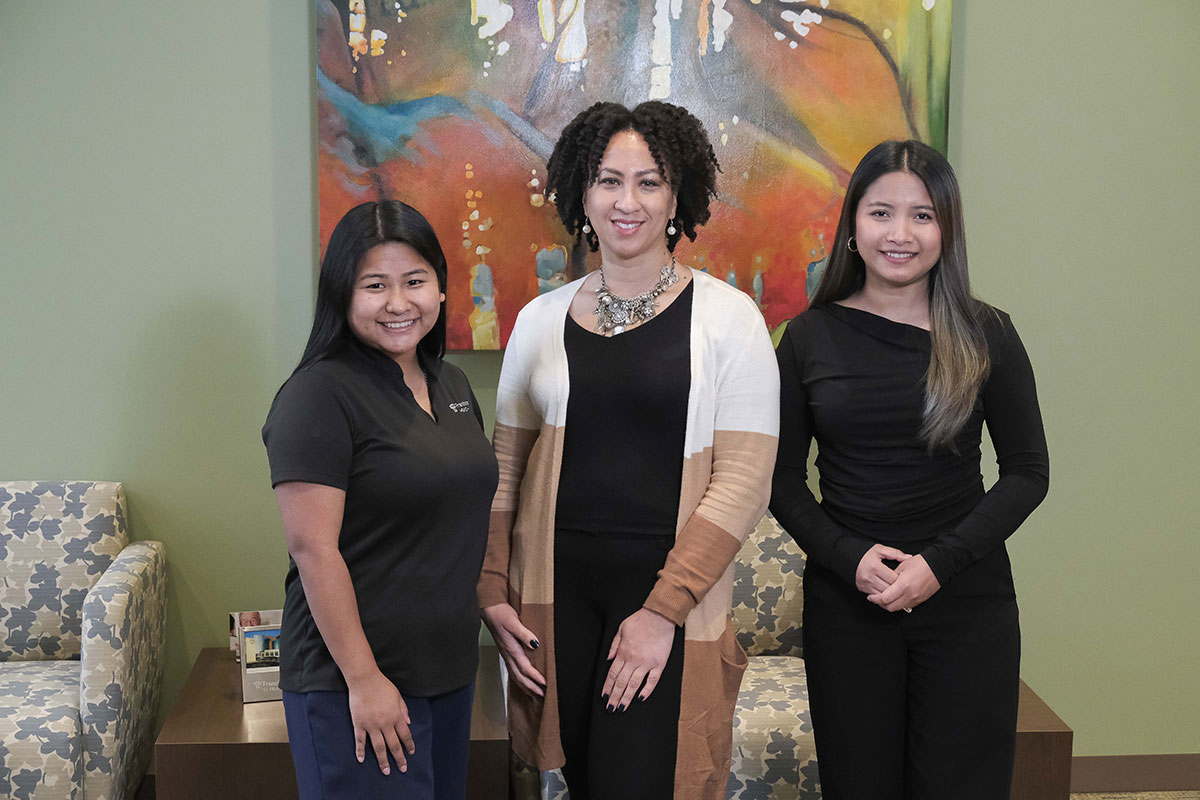 Honoree, Community Achievement in Health Care 
Burmese Outreach Team
Franciscan Health Indianapolis
For years, Burmese refugees, many of whom have faced persecution, have settled into Indianapolis, making the area home. Some 25,000 from Myanmar live here, largely in Perry Township and northern Johnson County.
Through its Community Health Improvement Department, Franciscan Health for years has tried to provide services that help the refugees overcome some of the enormous challenges they face. 
"It has been something that we as a system have been called to do to support the most vulnerable in our communities," Kate Hill-Johnson, administrative director of Community Health Improvement, told IBJ. "In time, as the Burmese community grew in Indianapolis, so did our services. We've had someone dedicated to outreach in the community, but it's never been so strong."
The hospital's Community Improvement Department took a deep look at the community's needs by reviewing non-reimbursed care, the volume of requests for interpreter services, and subsequent coordination with Chin organizations and Catholic Social Services. Today, the Burmese Outreach Team consists of two Burmese community health and wellness liaisons—Nancy Sui and Biak Tha Sui—who work to identify the community services (such as health care, language assistance, education preparation and job training) that can help families succeed in their new country. 
Hill-Johnson said that, even though Franciscan has spent the last 15 years working with the Burmese community, building trust has not always been easy. Having Nancy Sui and Biak Tha Sui, who are both Burmese, on the team goes a long way in that regard.
Having that trust is critical to best serve the community, Nancy Sui said. 
Every day, the Burmese Outreach Team helps refugees navigate accessing prenatal services, preventive medicine and primary care, including yearly checkups and medication management. 
The team also collaborates with Franciscan Health hospital departments in the following ways to connect families to care:
The Emergency Department works closely with the team to identify and follow up with patients who might need additional resources.

 

The hospital's obstetrics nurse navigator partners with the team to offer prenatal and postpartum education for expectant and new parents.
Franciscan WorkingWell, an occupational health clinic near Burmese neighborhoods, offers urgent care and immigration-related services for the Burmese community.
The Family Medicine Center, a primary care office staffed primarily by family practice residents, is now an established provider for the Burmese community.

 
The team has also coordinated COVID and general immunization clinics, serving both adults and children at the Chin Community Center. At one flu shot clinic last year, about 400 people showed up—a huge win for the team, Biak Tha Sui said. And last summer, Franciscan Health and Anthem sponsored a back-to-school event that included a giveaway of backpacks, school supplies, and rice and oil. The provisions ran out within a half hour. 
In 2021, the team reached 353 people through its efforts. In 2022, that number grew more than 250%, to more than 1,200.•
Please enable JavaScript to view this content.