Managing Partner, Greenwalt CPAs
Sphere of Influence: When she was recently named managing partner of Indianapolis-based Greenwalt CPAs, Sherman became one of only a handful of women to take a leadership role in her profession. She's also a past chairwoman of the Indianapolis CPA Society.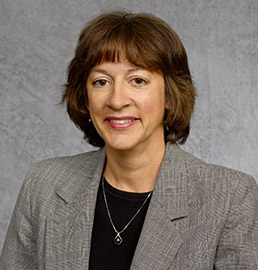 (Photo Courtesy Tony Frederick Photography)
The recent promotion of Anita W. Sherman, 50, to managing partner at Greenwalt CPAs, the state's 12th-largest CPA firm, puts her in rarified—and mostly male—company. However, Sherman prefers to see her new duties, which officially begin on January 1, in more gender-neutral terms. After all, the firm's customers aren't particularly interested in her gender—only that she can look after their holdings during tough financial times. Not surprisingly, this means Sherman does a lot of hand-holding with her clientele.
"We have been meeting more frequently to understand their environment and concerns and to help them to focus on the important business issues and plan for both their short- and long-term success," she said. "We believe that being proactive really reduces their anxiety."
Throughout her career Sherman has also been proactive about instructing her own staff. She created Greenwalt's internal mentoring program and right now has two managers under her wing. "I have been the beneficiary of several great mentors over my career, so I have a real interest in mentoring other women and men in the accounting profession," Sherman said.
Helping the firm's clients navigate their way through the current downturn is a full-time job in itself. But Sherman has found time to help out with various not-for-profits. She served on the Westview Hospital board, as treasurer for the United Airlines Relocation Program, and with United Way of Central Indiana, where she sat on the board of directors and chaired United Way's allocation process. She's also a former chairwoman of the Indiana CPA Society.
When she isn't crunching numbers, Sherman likes to read and participates in several book clubs. She also enjoys traveling—especially to places with warm beaches. Her son, Nick, is a junior at Brebeuf Jesuit Preparatory School; her daughter, Jessie, is a junior at Xavier University.
___
Click here to return to the Women of Influence landing page.
Please enable JavaScript to view this content.