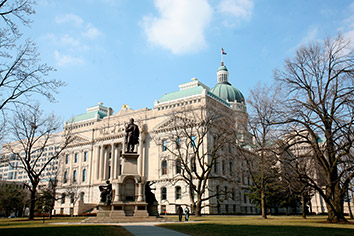 Indiana businesses and the unemployed are both worried about changes that legislators could make to the state's insolvent unemployment insurance program during the upcoming General Assembly.
Businesses owners already facing steep increases in unemployment insurance rates in 2011 are concerned they could see more. The unemployed are worried that Gov. Mitch Daniels has said the state needs to make adjustments in the benefits that are paid.
Daniels and other officials say there are inequities that need to be fixed. They say an example is that two people can earn the same annual salaries and receive starkly different weekly unemployment checks.
State workforce development commissioner Mark Everson said if the correct changes are made, Indiana's unemployment fund should be back in the black by 2020.
Please enable JavaScript to view this content.