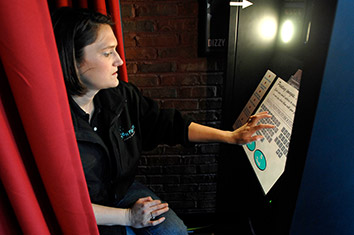 Officials say the Indiana Economic Development Corp. will begin promoting students' business ideas through a new law that supports young entrepreneurs.
The bill authored by Rep. Sue Ellspermann and signed into law by Gov. Mitch Daniels calls for the economic development agency to launch a program that promotes the ideas of students who graduate from entrepreneurship programs at state universities.
The program will hold a yearly auction at which entrepreneurs can tell potential communities what they need to turn their ideas into a business venture. The community bidders can then place bids to fill needs such as office space or rail access.
The bill also requires that the state's rural affairs agency help foster startups in rural communities. 
Please enable JavaScript to view this content.