Indianapolis-based USA Funds will donate $1 million to help Indianapolis-based Starfish Initiative expand its programs.
Starfish uses college graduates to mentor low-income students with strong academic performance, helping them get into and through college. Starfish also provides career inventory testing, college planning, scholarship information and job-shadowing opportunities.
USA Funds, which guarantees federal student loans and provides scholarships to college students, established the $1 million John Burkhart Indiana Award for College Success grant last year to help not-for-profit groups improve graduation rates at Indiana colleges, particularly among students underrepresented in higher education.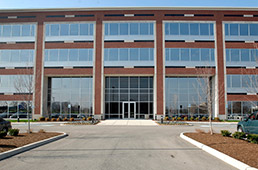 USA Funds donates money to help improve graduation rates at Indiana colleges. (IBJ Photo/ Perry Reichanadter)
The award is named for late Indianapolis businessman John Burkhart, one of the founders of USA Funds and a co-founder of Indianapolis Business Journal.
Starfish was selected from among 26 applicants for the award. The not-for-profit will use the money to double to 200 the number of incoming students it serves in Marion County next year and triple the number to 300 the following year. Also, Starfish intends to do more outreach to its participants who are in college to help them finish.
Boosting college completion rates has been a major focus of policymakers in Indiana and nationally in recent years. In 2009, President Obama set a goal of boosting the United States' percentage of adults graduating from college to No. 1 in the world by 2020.
"Starfish Initiative's success contributes to the national goal of increasing the educational attainment of our population and ensuring that, regardless of their household income and ethnic background, all students can realize their full potential," said Carl C. Dalstrom, CEO of USA Funds, in a statement.
Please enable JavaScript to view this content.