var win = null; function NewWindow(mypage,myname,w,h,scroll){ LeftPosition = (screen.width) ? (screen.width-w)/2 : 0; TopPosition = (screen.height) ? (screen.height-h)/2 : 0; settings = 'height='+h+',width='+w+',top='+TopPosition+',left='+LeftPosition+',scrollbars='+scroll+',resizable' win = window.open(mypage,myname,settings) }
Mortgages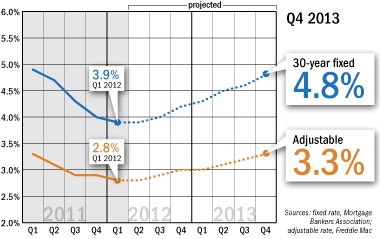 Looking ahead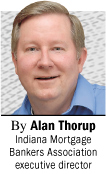 Mortgage rates continue to be at or near record lows based upon information provided by Freddie Mac's weekly survey of mortgage rates. The rate on a 30-year fixed mortgage has recently averaged near 3.75 percent and the 15-year fixed slightly below 3 percent.
Global market concerns over the debt situation in Europe and a slowdown in the economic growth in China has led to a continued decline in long-term Treasury bond yields, which directly affect the pricing of mortgages. Also affecting rates is the slowing of economic growth of the United States in the first quarter.
With all of this, the Federal Reserve Board's Federal Open Market Committee is not expected to make significant changes in its interest-rate policy to keep rates low until the end of 2014.
Freddie Mac now projects that the 30-year fixed rate will rise slightly, to 4.2 percent, by the end of 2012 and continue a slow rise to 4.8 percent by the end of 2013.•
Housing Sales
March 1 – May 31
A strong increase in sales from March through May reveals that the uptick in the prior quarter wasn't due solely to buyers kicking tires during the unseasonably warm weather, said F.C. Tucker Co. President Jim Litten.
The most recent period also was the first in years when the inventory of houses for sale fell below six months' worth, suggesting the pendulum is swinging toward a seller's market due to increased optimism and low mortgage rates.
Click here for a more detailed table of recent housing sales activity.•
Demographics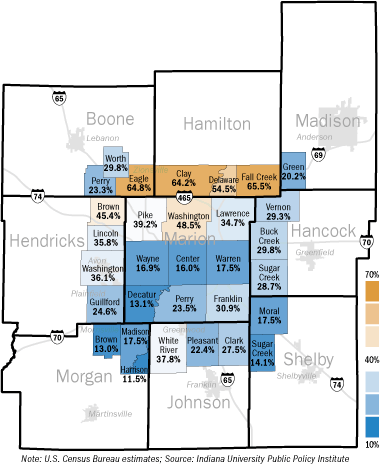 Bachelor's degree or higher in 2010
A "T" of bachelor's degree concentrations is developing locally. The shape includes townships north of 96th Street, then south through Washington and Center townships as young and empty-nest professionals move downtown, said Drew Klacik, an analyst at the Indiana University Public Policy Institute. Brownsburg in northeastern Hendricks County also is attracting well-educated residents.•
What you can buy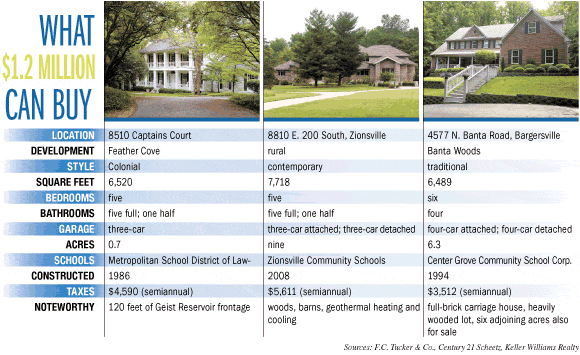 Neighborhood profile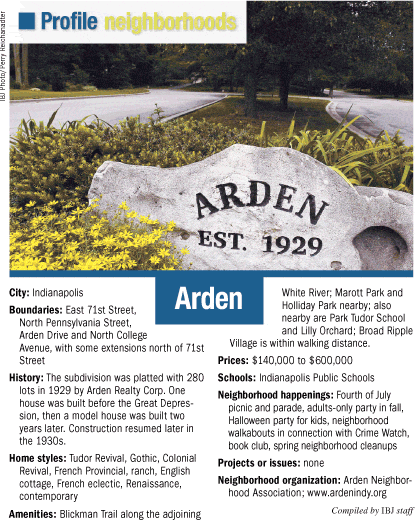 Please enable JavaScript to view this content.