var win = null; function NewWindow(mypage,myname,w,h,scroll){ LeftPosition = (screen.width) ? (screen.width-w)/2 : 0; TopPosition = (screen.height) ? (screen.height-h)/2 : 0; settings = 'height='+h+',width='+w+',top='+TopPosition+',left='+LeftPosition+',scrollbars='+scroll+',resizable' win = window.open(mypage,myname,settings) }
Mortgages
Looking ahead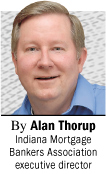 With the economy continuing to struggle, Federal Reserve Bank officials are closer to taking additional steps, including possibly another round of purchasing mortgage-backed securities, to try to jump-start more economic activity. This could take place with actions after their meeting in September, and would be expected to keep mortgage rates where they are or possibly push them even lower.
As noted before in this column, the Federal Reserve Board's Federal Open Market Committee is not expected to make significant changes in its interest rate policy to keep rates low until the end of 2014.
As of now, mortgage rates are near historic lows. Freddie Mac's weekly mortgage survey for early August shows a 30-year fixed rate at 3.55 percent.•
Housing Sales

May 1 – July 31
The trend of rising prices and shrinking inventories since the beginning of the year continued in late spring and early summer, according to F.C. Tucker Co. President Jim Litten. The inventory of houses priced from $300,000 to $499,000, for example, fell to a 6.7-month supply in July from an 8.3-month supply a year earlier. Consumers are growing more optimistic about the economy, Litten said.
Click here for a more detailed table of recent housing sales activity.•
Demographics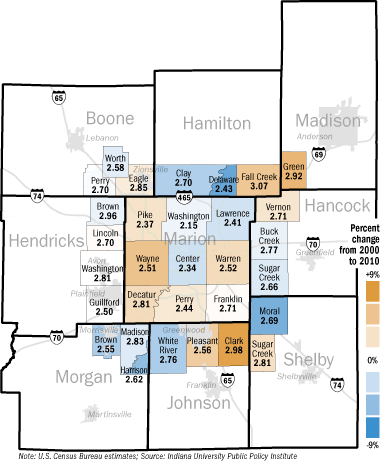 Average household size
Declining household sizes in Marion County in 2010 were likely driven partly by empty-nesters in suburban Lawrence and Washington townships, and young hipsters moving downtown, said Drew Klacik, an analyst at the Indiana University Public Policy Institute. Those changes, along with declining sizes outside Marion County, raise questions about future demand for traditional four-bedroom, 2.5-bathroom homes.•
What you can buy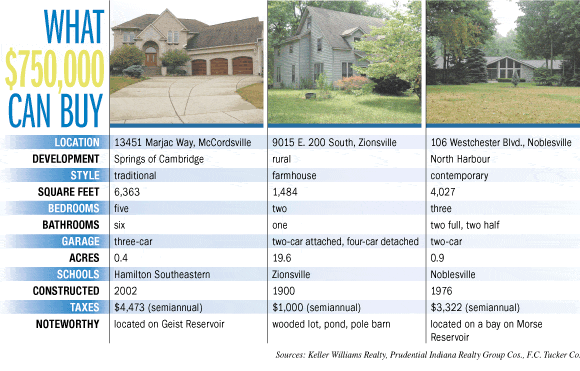 Most expensive sale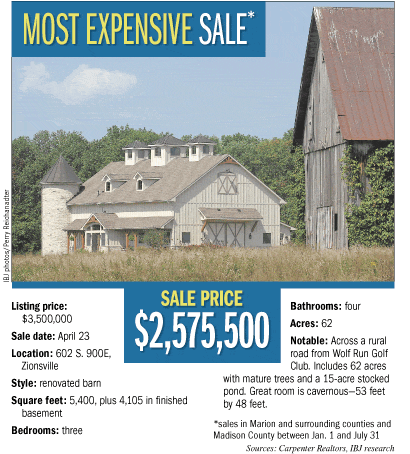 Neighborhood profile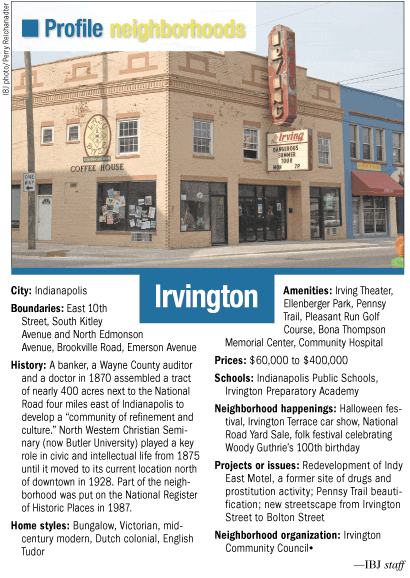 Please enable JavaScript to view this content.