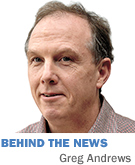 A federal judge appears likely to approve the largest class action settlement ever to come out of a local court, and DeLaney & DeLaney, a small Indianapolis law firm that helped press the case, is poised to profit handsomely.

U.S. District Court Judge Tonya Walton Pratt in June granted preliminary approval to a deal under which WellPoint Inc. would pay $90 million to settle a lawsuit charging it undercompensated policyholders when it converted into a public company in 2001. The deal—submitted three days before a trial was set to begin—is up for final approval at an Oct. 25 hearing.

The plaintiffs have asked the judge to earmark one-third of the settlement—or $30 million—for attorney's fees, though it isn't clear how that would be divvied up among the six law firms representing plaintiffs.

It's been quite an odyssey for all the plaintiffs' attorneys. The case began seven years ago, and DeLaney & DeLaney jumped on board in 2008, when the case was transferred here from Ohio.

The firm, which has just five attorneys, poured more than 2,400 hours into the case, working alongside some national heavyweights in class action litigation.

"Every person who has worked here during the life of this case has worked on this case," said Kathleen DeLaney, DeLaney & DeLaney's managing partner. "It is that big a case. At certain times, we added personnel to work on this case. We had lots of weekends and late nights working on this case."

Because it was a contingency-fee case, all that work would have been for naught had Indianapolis-based WellPoint prevailed at trial. But DeLaney said her firm thoroughly analyzed the risks and opportunities before jumping aboard.

At issue in the lawsuit were the terms of the 2001 conversion of WellPoint—then known as Anthem Inc.—from a policyholder-owned company to a publicly traded one. Plaintiffs had been planning to argue at trial that the insurer paid 700,000 policyholders in Indiana, Ohio, Kentucky and Connecticut $227 million to $448 million less than it should have.

While the $90 million settlement is just 40 percent of the low end of that range, WellPoint had contended it owed nothing. And even if plaintiffs had prevailed at trial, they faced the risk of having that verdict overturned on appeal after years of additional legal squabbling.

DeLaney
"These large risks strongly motivated class counsel to perform work of the highest quality and in appropriate quantity, in order to fulfill our fiduciary commitment to our clients and to lessen the chances of a disastrous loss," plaintiffs' attorneys said in their motion asking Pratt to approve the one-third contingency fee.

DeLaney believes the deal has strong support from class members. She noted that there were just three objections filed to the fee request, despite the hundreds of thousands of class members who could have done so.

"The bottom line is, this was the biggest case of my career so far," said DeLaney, who graduated from law school in 1995 and entered private practice in 1997, after clerking two years for then-U.S. District Court Judge David Hamilton. "It was a very exciting case to be involved with. I am proud of the results we got for our class members."

DeLaney started DeLaney & DeLaney in 2001 with her mother, Ann DeLaney, a former chairwoman of the Indiana Democratic Party. Her father, state Rep. Ed DeLaney, joined them after retiring as a partner at Barnes & Thornburg in 2003.

DeLaney & DeLaney, the only Indiana law firm representing the plaintiffs, was the primary point of contact for class members, "and, as the case progressed, had key roles in case strategy decisions," according to a filing by attorneys for other firms representing plaintiffs. The filing noted that both Kathleen and Ed DeLaney were named to the team that was going to try the case before a jury.

Kathleen DeLaney isn't saying what percentage of the spoils will go to her firm. The firm put in 6 percent of the nearly 41,000 hours that plaintiffs' attorneys devoted to the case.

Had all the firms billed at their attorneys' regular hourly rates, fees would have totaled $20 million, with more than $840,000 going to DeLaney & DeLaney. The Indianapolis firm bills at up to $450 an hour, a pittance compared with the more than $700 an hour billed by some out-of-state attorneys who represented plaintiffs.•