WINNER: Advancements In Health Care
Jim Pearson
Co-founder, President and CEO, NICO Corp.
If Jim Pearson, 45, president and CEO of NICO Corp., has anything to say about it, the dreaded phrase "inoperable brain tumor" will soon become nearly obsolete.
NICO's cutting-edge technology for use in minimally invasive neurosurgery gives him reason to hope.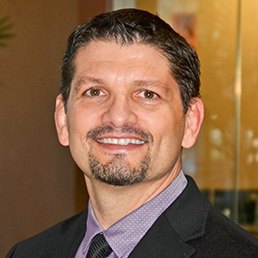 (IBJ Photo/ Gene Herndon)
The first patient to be operated on using the company's technology was nine-month-old Nico Bastolla. Nico suffered from uncontrollable laughing seizures caused by a hypothalamic hamartoma tumor deep in his brain. If the prototype technology hadn't been available, he wouldn't have survived. That was in 2004. Today Nico, who became the company's namesake, is a healthy, active boy.
Naming the company for him serves an important purpose, said Pearson, the firm's president and CEO. "This is a great way to stay connected to our mission."
The technology used for Nico's surgery was the NICO MyriadTM, a pencil-size, three-in-one device (scissors, suction and blunt dissector) that only needs to be inserted once. And the device doesn't generate heat that can harm delicate tissue.
The revolutionary device, introduced to the marketplace in 2009, allows physicians to safely and precisely remove tissue or tumors from the brain and spine and collect tissue for pathological evaluation.
"The Myriad is a revolutionary tool for endoscopic neurosurgery that allows us to do many procedures that in the past we couldn't do safely or do at all," said Michael Turner, M.D., pediatric neurosurgeon with Indianapolis Neurosurgical Group. Turner was the physician who performed little Nico's surgery.
The usage numbers are impressive: 14 of the top 20 pediatric hospitals and seven of the top 20 adult hospitals named in the 2012 U.S. News & World Report "Best Hospital" rankings use Myriad. The overall customer base is more than 100, and more than 3,000 neurosurgical procedures have been performed with the technology.
NICO is currently ramping up training and distribution for its newest offering, NICO BrainPathTM. The tip on this Sharpie-sized device doesn't harm the tissue when it is inserted and removed, and the incision is smaller than a dime.
BrainPath enables navigation among blood vessels and veins, and brain matter and nerve fibers, to remove hard-to-reach tumors, such as GMBs (glioblastoma multiforme), and intracerebral hemorrhages.
These are the kinds of tumors often referred to as "inoperable" because access is so precarious.
"In the appropriate cases, and there are a lot of them, we can now give patients the benefits of minimally invasive surgery in the brain," Pearson said. "It's very humbling to be involved with something like that."
Seven U. S.-based medical centers, including St. Vincent Health, have traveled to Ottawa Civic Hospital in Canada to train under Amin Kassam, M.D., medical head of NICO's scientific advisory board. They are already using the technology.
Thirty-five medical centers (including those at Duke, Stanford, Johns Hopkins, Cleveland Clinic, Indiana, and the University of Michigan) have completed the first stage of training and are working on Phase II. To date, 150 surgeries in the U.S. and Canada have utilized NICO BrainPath technology.
Richard A. Rovin, M.D., FACS, with Marquette General Health System in Michigan, the first U.S. physician trained to use BrainPath, has this to say: "Accessing the subcortical space safely and with minimal neurologic cost, both clinically and economically, is a Holy Grail of neurosurgery. With BrainPath, I can give hope to patients when there was none before."
NICO has come a long way since it spun off from Suros Surgical Systems Inc., which was co-founded by Joseph Mark, now NICO's chief technology officer and inventor. The prototype of the Myriad technology was developed under the Suros umbrella, but the intellectual property for the neurosurgery market was removed from the deal prior to the sale of Suros to Hologic Inc. in 2007. Ultimately, it was used to launch NICO.
NICO co-founders include Pearson, the former CEO of Suros; and Mark as well as former Suros executive team members Jim Baumgardt and Jeffrey Hanthorn. Currently the company has 26 employees—17 of whom work in the field.
The company began selling product only three-and-a-half years ago. Fortunately, many angel investors who invested in Suros also invested in NICO.
Angel investors are the company's main source of capital. Since 2008 the company has raised more than $20 million to provide a secure foundation for the future.
Pearson hopes to keep the company private moving forward, citing the success of Bloomington-based Cook Medical. NICO is the fourth startup he's been involved with.
In 2007 he envisioned the company would be successful, but he never dreamed it would grow so fast. Its market size has grown from 80,000 tumors per year to 450,000 tumors per year in the U.S., and 2.2 million world-wide. The company sells to clients in Canada and Australia and is positioning itself for broader expansion.
"Right now we have our hands full with opportunity," Pearson said. "I think we're truly just at the tip of the iceberg."• 
Please enable JavaScript to view this content.