FINALIST: Physician
Kristina M. Box, M.D., FACOG
Senior Partner, Community Physician Network, Clearvista Women's Care
Kristina Box, M.D., has been delivering babies for 26 years, but she can't tell you how many she's delivered. She never kept track. "Every birth is so incredibly special in its own way that I didn't want anybody to feel like they were just another number in my book," she said.
Box, 55, became hooked on medicine while studying the systems of the body during sixth-grade health class. "I thought it was absolutely the most interesting thing I had ever done," she said.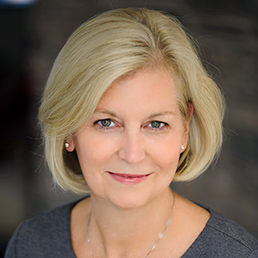 (Photo courtesy of Community Health Network)
Upon graduating from the IU School of Medicine, she completed a four-year residency in OB/GYN at IU.
"It had a great mix of surgical intervention and the ability to be there at one or two of the most important days of a patient's life, helping them to bring their baby into the world," she said. "It just clicked with me."
Box, who started with Community Health Network in 1987, was the second female OB/GYN in the system. While she was helping bring babies into the world, she had four of her own—a daughter followed by triplets (two boys and a girl). She balanced her private practice with her home life by hiring a nanny and by practice-sharing with Mary Kristine Beckwith, M.D. This arrangement allowed Box to do the work she loved and still keep her family as her No. 1 priority.
Other people might mark it up to luck that everything just fell into place, but Box knows better. "I always said, 'God I can't keep doing this if you don't help me cover things at home.' I've always felt like this is where the Lord wanted me because he's always been very faithful to cover that."
Box, who strives to show her human side to every patient, considers the relationships she's established with them to be her most significant career achievement.
"Dr. Box is my inspiration," said Julie M. Koehler, PharmD, FCCP, Associate Dean for Clinical Education and External Affiliations, Butler University. "She inspires me to be healthy, to take good care of myself, to put my own patients and my own family first in all that I do, and to show genuine concern for others. She inspires me to want to give the gifts I have been given to others."
Box has that effect on many of her patients.
It was as a 21-year-old, single mother that Donetta Gee-Weiler, RN, first saw Box. During that visit, Box encouraged her to finish her college degree. "I left the appointment with a feeling of power and excitement," said Gee-Weiler, now a practice administrator. "Dr. Box is calm, caring and compassionate."
About 60 percent to 70 percent of Box's practice is obstetrics-related with the rest focused on surgical procedures. Box has "revolutionized" her practice by staying abreast of the latest technologies and procedures, including Essure non-surgical sterilization and ablation for excessive bleeding. Another cutting-edge technology is minimally invasive da Vinci robotic surgery. "That's probably been the biggest learning curve I've had in the past 26 years," Box said. "I very much enjoy learning new things."
Box has been making annual mission trips to Haiti or Bolivia for the last 10 years and plans to devote even more time to her mission work during retirement.
"I feel so blessed that I have the training and education to go places and help people that otherwise would not be able to get this care at all," she said.•  
Please enable JavaScript to view this content.