WINNER: Volunteer
Roberta L. Walton
St.Vincent Foundation
Roberta Walton has made volunteering her full-time career since she and her husband, Robert D. Walton, M.D., an emergency room physician for St. Vincent Health, moved to Indianapolis.
"I didn't know a soul here other than my husband," she said. "My family is all out on the West Coast. Bob's family is either up in Michigan or on the East Coast. I knew I needed to get out and meet some people, and I thought the [St. Vincent] Guild was a good way to do it."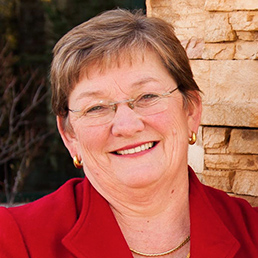 (IBJ Photo/ Eric Learned)
That was in 1978. Since then, Walton, a former nurse, has added many more causes to her volunteer portfolio, dedicating time to volunteer work each day. "Since I was no longer nursing, I've always treated my volunteer work as my job," she said. "I think it's an innate part of being human, that if you have an ability, you do whatever you can to help others."
Walton divided her time between the arts and health care organizations, until she received a diagnosis of breast cancer in 2002.
"The diagnosis just comes out of left field," she said. "But it gives you time to evaluate where you are in your life—what's important, who's important. After finishing treatment, most people make changes in their lives."
Walton, age 66, resigned from a number of boards that didn't fit her new focus on women's health—cancer patients in particular.
She's still involved with the St. Vincent Guild and is a past president of the organization. She sits on the St. Vincent Hospital Advisory Board and is the current chairwoman of the St. Vincent's Women's Hospital Advisory board. She's served on the committee for the Key to the Cure annual fundraiser for women's cancer charities, sponsored locally by St. Vincent and Saks Fifth Avenue, for five out of six years.
"Roberta and the St. Vincent Foundation are synonymous in their commitment to the ministries of St. Vincent Hospital," said Sue Anne Gilroy, executive director of St. Vincent Foundation. "Every successful Foundation event or initiative over the past decade has enjoyed Roberta's leadership. We love her spirit and her dedication."
Walton's also been a member of the logistics committee for the American Heart Association's Go Red for Women for several years and served as chairwoman in 2011 and 2012. From 2000 to 2012, she served on Marian University's Board of Directors and its Nurse Advisory board. She is a founding board member and past board chairwoman of The Wellness Community, now known as The Cancer Support Community.
In 2003, Walton trained to volunteer as a peer counselor for the Y-ME breast cancer support organization to help families get through the "gut-wrenching" pain of a diagnosis. When Y-ME was dissolved, she transitioned her volunteer work to the Pink Ribbon Connection. She's also on the steering committee to create a peer counseling group at St. Vincent's, and is looking forward to beginning peer counseling there in March. In February she was commissioned as a Stephen Minister for St. Vincent's and began visiting patients.
"Roberta has dedicated her life to helping others with cancer, which is born out of her own experiences, as well as out of her sincere compassion and care for others battling the disease," said Nancy A. Frick, director of foundation advancement. "She is an inspiring person—both personally and as a community leader. We feel very fortunate to have been at the top of her philanthropic priorities."
Walton considers her biggest contribution to be chairing the annual Weekend to End Breast Cancer fundraiser in 2009 and 2010 and its successor, the Walk of Hope in 2011 and 2012, to raise money for the St. Vincent Cancer Center.
She thrives on leadership roles—putting something together, bringing people to the table, seeing it all come to fruition. "I love that part, so that's why I stay involved with a number of special events, but I also like the one-on-one of peer counseling," she said.
It was no surprise to anyone but Walton when she became the St. Vincent Foundation's first Woman of Hope honoree in 2011. Walton was heavily involved with the initiative, serving on the sponsorship committee and helping raise more than $375,000 to support survivorship and patient navigation programs.
"I was so honored, because I think there's something about being the first one that is emblematic of what the award is all about," she said. "I take the award very seriously because it came from my peers—people I was working with who knew me pretty well and who knew my story."
Don't expect Walton to rest on her laurels—even after 35 years of volunteer service.
"I always keep the doors open and see where I'm being led for the next step," Walton said. "I just don't think I'm finished yet."•  
Please enable JavaScript to view this content.