1,500-4,999 EMPLOYEES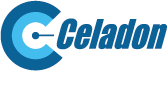 Celadon Group Inc., like so many employers these days, decided recently that its long-time wellness program was not enough to promote a true culture of health and fitness at the Indianapolis-based trucking firm.
It had been honored as the Healthiest Trucking Company in America by FusionHealth and Navistar for its on-site health clinic, fitness coaching and driver health appreciation fairs. But when Celadon looked at historical trends and its 2012 health screening data, management wasn't happy with the result.
Something had to be done. Celadon's wellness committee set out to create a truly comprehensive program to address the health of its far-flung group of 4,000 employees. Management responded by dedicating $250,000 toward a rich incentive program in which employees can earn up to $1,300 a year in health savings and cash.
The incentive program, combined with a healthy menu of fitness activities, was launched in January of this year and is already making a big difference in the culture of wellness at Celadon, said Kellen Niespodziany, a Community Health Network employee who serves as Celadon's wellness coordinator and health coach.
"There has been an incredible shift in attitude," Niespodziany said. In the past, when she would walk into a department in Celadon's headquarters to lead a "stretch break" she'd be met with silence or muffled laughter. It made for some awkward moments. "Now," she said, "entire departments are getting up and participating. There is a lot more joy and awareness" surrounding the program.
Niespodziany and Derek Doddridge, Celadon's human resources director, credit a rebranding of existing services and a well-communicated reward system for the change.
Points are earned in a number of ways, by going to the gym, walking or running certain distances, participating in a quarterly health challenge, taking part in fitness events already offered in the community and passing health quizzes.
By April, employees had already lost more than 100 pounds and logged almost 10,000 healthy behaviors. In May Celadon employees walked more than 500 miles on-site.
During a 10,000 steps, 10-week walking program "everyone was around the office wearing pedometers and comparing steps," Niespodziany said. "At 8 am you'd see people walking laps. Even in the heat of July."
Community engagement is a big part of Celadon's program. The firm's employees have supplied books to local elementary schools, offered service at local food banks and raised money for the Susan G. Komen Race for the Cure.
The biggest challenge, Doddridge said, is communicating the program to an employee base that, at a trucking company, is not a captive audience.
Two-thirds of the employees are drivers. To make the program as inclusive as possible, there is a dialogue with each employee about the different options for participation and how that employee will prove they are following through.
Celadon's wellness team follows up by tracking participation and viewing biometric data collected by the company's on-site clinic, where employees get free primary care. An on-site rehabilitation center is also offered.
At this early stage of the new program, Celadon management is happy with increased levels of participation and good biometric trends. But they know this is a long-term process and that the true rewards will happen down the road.
"We are really excited to see what happens next year and the year after," said Niespodziany.•
Please enable JavaScript to view this content.