1,500-4,999 EMPLOYEES
Goodwill helps employees scale steep learning curve on road to wellness
Goodwill employees participate in the Wear Blue event, the kick-off for Men's Health Month. (Photo provided)
This is the second season for the company's on-site gardenGoodwill Industries of Central Indiana faces some unique challenges in making wellness a priority for its more than 3,000 employees in 29 counties.

Many of its employees are economically disadvantaged. They have disabilities, are often undereducated and frequently lack transportation, said Lisa Allen, Goodwill's director of benefits.

That means there's a steeper learning curve for Goodwill employees and that Allen and the two health educators and two financial advisors who work with her have had to get creative with Goodwill's Good Signs wellness program.

An example of that creativity is Good Signs Wellness Grants, which offer customized support for individuals or Goodwill locations who make a compelling grant request. A Goodwill store in Lafayette, for example, requested and won a grant to start a garden at the store.

Individuals request grants for things like gym memberships. But they also come up with requests you wouldn't expect. One employee asked for a grant to purchase a dining room table. She and her family had nowhere to eat together, and her children didn't have a good place to do school homework.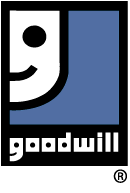 The grant program doesn't stop when the money is disbursed. Grant recipients must be accountable and show the results of their request, Allen said.

Accountability and personal responsibility are a tenet of Goodwill's overall wellness program, but the program starts with a more basic goal: creating awareness. An employee has to recognize the importance of wellness and know about disease management to be ready to take advantage of the program.

For example, Allen knows of an employee who knew she had diabetes but had no idea what that meant. So education is job No. 1. That education includes emphasizing the importance of having a relationship with a primary care doctor. "If you don't have a relationship with a doctor who knows you, that is a problem," Allen said.

Regardless of whether that relationship exists, Goodwill stands ready to meet its employees' health needs. In 2011 it partnered with American Health Network to create the Good Signs Family Care Partnership.

The partnership is a push to try to get employees to take primary care seriously. Allen said the word "family" is used in the partnership name instead of "primary" because Goodwill's wellness team thought the word family would resonate with employees.

Family Care is Goodwill's version of an onsite wellness clinic, which isn't practical for an organization with 70 locations. At each Goodwill site a registered nurse employed by AHN makes regular visits to meet with employees and to follow-up with employees who've had a medical event or a new diagnosis.

The nurse visits and free access to AHN physicians helps address some of the gaps in care that Goodwill has identified, Allen said. For example, it's not unusual for a Goodwill employee to go get an annual physical but fail to appear at follow-up visits, sometimes because of cost or lack of transportation. The free visits and free transportation to appointments help address those problems. And if employees comply with doctors' orders and follow up with their health coach, all medical supplies are provided free of charge.

Giving employees the wellness education and tools they need to succeed is the core of Goodwill's program.
Goodwill partnered with Fifth Third Bank on the E-bus, which traveled to Lafayette to promote financial literacy among Goodwill employees. (Photo provided)
Among the tools at their disposal is an onsite gym at Goodwill's corporate office and another office location. A third location has a large conference room that doubles as a fitness facility. A personal trainer is available at each gym to offer instruction to groups of four employees at a time. And to spread fitness opportunities across Goodwill's large service area the organization is preparing to launch its Mobile Fit Club. Online videos will offer instruction in various exercises, many of which involve only a person's body weight so that equipment isn't necessary. In any community where a YMCA exists, Goodwill subsidizes membership fees.

To support educational attainment, Goodwill reimburses tuition for certifications and college courses. It also offers the opportunity to earn a high school diploma and begin postsecondary education at its Excel Centers, which are adult high schools open to employees and the public.

Good Signs also offers onsite classes that teach the basic principles of financial education and asset building and one-on-one coaching with a financial coach. Free tax preparation is also available.

Goodwill's wide-ranging program is a reflection of the organization's holistic approach to wellness, Allen said. "Our senior management believes health and wellness is the center of all you do."•