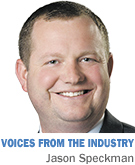 Indianapolis is geographically blessed for supply chain management and logistics. However, so are other markets in the Midwest.
The ability to recognize this as a competitive advantage and leverage this advantage and maximize other differentiators in conjunction with the location is more than luck. It's vision.
The continued growth approach by our policymakers is why Indiana enjoys the strongest business climate in the Midwest.
In January, Site Selection gave Indiana top marks for best business climate. And in May, the magazine ranked Indiana 2nd in attracting investments during 2012.
Also in 2012, Chief Executive Magazine's CEO survey placed Indiana 1st in the Midwest and 5th in the United States among "Best States for Business."
The 2013 Manufacturing and Logistics National Report tells an attractive and compelling story for Indiana. Indiana is the only Midwestern state receiving the highest marks—Manufacturing Industry Health, Logistics Industry Health, Tax Climate and Global Reach of the 2013 national score card.
No other Midwestern state can claim equal overall success.
What's behind some of these high marks? A top interstate and highway infrastructure; an enviable international airport that ranks as the 8th-largest cargo airport and home of the world's 2nd-largest FedEx hub; proactive yet judicious use of property tax abatements; tax-increment financing; and other proactive economic incentive strategies to attract new, and retain existing business.
As a result, Indianapolis in the second quarter ranked 6th nationwide on year-to-date industrial leasing, only behind powerhouses Los Angeles; Chicago; Inland Empire (east of Los Angeles); Dallas/Ft. Worth; and Houston.
Additionally, Indianapolis ranks in the top five for the most affordable warehouse/distribution space, manufacturing space and overall industrial rental rates.
It is easy to focus on the large projects happening in Indianapolis. No doubt, these large projects are important "needle movers."
Nearly 2.5 million square feet of speculative development was added to our inventory of available commercial industrial space since the third quarter of 2012, with an additional 2 million to 3 million square feet expected by the end of 2014.
As a result, while ranked as the 35th-largest metropolitan statistical area, Indianapolis ranks 2nd for year-to-date construction completions, trailing only the Inland Empire—a market nearly double the size of Indianapolis.
In addition, it's important to note that our business climate is positively affecting many more businesses beyond the mega-size large distribution center deals by national and global players. Industrial is seeing local and regional businesses grow, as well, which indicates a holistic approach that is benefiting most, if not everyone.
In Indianapolis, this can be illustrated by the spike in year-over-year growth in leasing:
• Office/flex warehouse leasing, up 48 percent.
• Warehouse/distribution, up 73 percent.
• Manufacturing, up 106 percent.
The spike in office/flex warehouse leasing indicates the health of local and regional business is improving.
The continued success of the larger warehouse/distribution product underscores increased demand and new construction. Indy's logistics stature will further strengthen with this year's addition of a new intermodal terminal that will provide direct container shipping lines from west-coast Canada to downtown Indianapolis.
And lastly, manufacturing, the spike in leasing is especially noteworthy. According to the Conexus Indiana 2013 Manufacturing and Logistics Report, "Indiana's manufacturing sector has recovered faster than the national average, and has a ranking of 3rd in the nation in terms of recovery. This recovery is remarkable because only six states saw manufacturing growth of more than 1 percent since the end of the recession. Moreover, 36 states realized a decline."
Our leaders are doing a great job.•
__________
Speckman is senior director at Cushman & Wakefield Summit. Views expressed here are the writer's.
Please enable JavaScript to view this content.