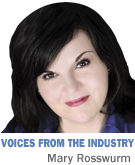 As a parent of a young adult with autism and as a leader of an applied behavior analysis (ABA) therapy center focused on autism, I know firsthand about the challenges in finding appropriate and affordable insurance coverage to support special needs children.
As details of the Affordable Care Act continue to unfold, there are still many more questions than answers. Regardless, parents have only until Jan. 1—fewer than three months away—to have coverage in place.
With an estimated 100,000-plus Indiana families affected by autism—many of which rely on health coverage to fund services for their children—parents will need to start researching now to ensure they understand the new health insurance marketplace and the best options for their special needs family.
As I work in the field of special needs, I am fortunate to be able to stay a step ahead of most parents with special needs children, but I am still challenged in this ever-shifting landscape. As a member of the Indiana Autism Commission, and with credit to Gregory & Appel Insurance, which helped our center with an informational evening, I am exposed to information and insights that provide ins and outs for impending changes.
Parents can check www.healthcare.gov and http://www.in.gov/aca/.
Parents also are being encouraged to check with their employers to ensure they received letters they were supposed to have received by Oct. 1 explaining key changes in the marketplace.
The bad news is, many families affected by autism are enrolled with the Indiana Comprehensive Health Insurance Association, which ends Dec. 31. They will need to find a new carrier.
While Indiana plans under the ACA must follow the Indiana Autism Mandate (because the state benchmark plan did) and cover medically necessary ABA, a highly researched and widely accepted approach to teaching children with autism appropriate social, communication and life skills, this is not true in all states for ACA plans.
This differs from employer based plans, as not all employer based plans have to follow  the Indiana State Mandate, so parents should research with their employer and insurance provider to understand if ABA is covered.
The good news for the families is that Medicaid, Medicare and military coverage will not change. The plans will stay the same Jan. 1. New health insurance plans or insurance policies will cover preventive services without cost-sharing. Autism screening for children at 18 and 24 months is among those preventive services.
For special needs families, particularly those affected by autism, this new health insurance marketplace could offer expanded options for essential services, including intensive behavioral therapy.
While change can be difficult, the marketplace is wide open with options. Families with coverage through an employer can purchase additional coverage if they need it. Parents choosing this option will not be eligible for tax subsidies, but cannot be denied coverage due to pre-existing conditions.
Families not on an employer plan and seeking coverage can go through the individual marketplace operated by the federal government. A commercial marketplace, where an insurance agent helps find coverage, also is available, as are individual policies outside the exchange through a broker.
All insurance policies offer essential benefits, but monthly premiums differ. The ACA requires insurers to cover essential health benefits, including laboratory services, prescription drugs and pediatric care, through four plan levels: bronze, gold, silver and platinum. Monthly premiums are based on the chosen plan.
The reality is, the details and options will continue to unfold in this new and shifting landscape.•
__________
Rosswurm is executive director of Little Star Center, which provides services to individuals with autism. Little Star has facilities in Carmel and Lafayette. Rosswurm also serves on the Indiana Commission for Autism and has a 22-year-old son with autism. Views expressed here are the author's.
Please enable JavaScript to view this content.