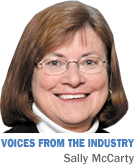 Battles over the Affordable Care Act have raged since President Obama signed it into law in March 2010—and it's time they stop.
As of this writing, open enrollment for plans offered through the federal Marketplace, the site available to people in Indiana, is expected to have begun. The two largest insurers offering Marketplace plans in central Indiana are projecting that 180,000 to 250,000 Hoosiers will enroll in their plans alone. Those individuals and others need access to affordable health insurance, and ACA opponents should step aside and let them shop, compare and purchase coverage through the new Marketplace.
The U.S. Department of Health and Human Services estimates 909,636 uninsured Hoosiers are eligible for coverage through the Marketplace and 72 percent of them are from families that include a full-time worker.
They will join other Marketplace shoppers who may currently be insured but will lose coverage because they will turn 26 and can no longer be covered through their parents' plans, or who want to retire before they become eligible for Medicare.
Other potential enrollees are would-be entrepreneurs who haven't been able to strike out on their own because there are no affordable health insurance options for them in the current system.
All of these people and others will benefit from the Marketplace, so they should be left alone, unfettered by anti-ACA obstruction, to explore options for health insurance coverage that meets their needs and the needs of their families.
According to HHS, more than 2 million non-elderly Hoosier adults have some type of pre-existing health condition. For the first time ever, those people cannot be denied coverage. In the Marketplace, they will have an array of health insurance policies available to choose from, regardless of their health problems.
Further, the ACA's pricing requirements assure that they won't be charged more because of their pre-existing condition and, for some, financial help will be available to reduce monthly premiums.
Marketplace shoppers do not need to be concerned that they are buying illusory coverage, because policies sold there must cover essential health benefits, with no lifetime or annual dollar limits. Essential health benefits include coverage for a wide range of medical services necessary to assure quality, comprehensive acute, chronic and preventive care.
As a former Indiana insurance regulator and longtime consumer advocate, I am most buoyed by what the Marketplace will offer people stuck in what are commonly known as "death spiral" policies.
These policies exist in the current market because each policy is priced based on the experience of the individuals covered by that policy. As policies age, claims increase and premiums go up.
When that happens, healthy individuals who can find coverage elsewhere drop out, leaving only unhealthy individuals who have no options for alternative coverage. Because those left in the policy are likely to incur multiple claims, premiums spiral out of control and often cost those remaining in the policy thousands of dollars each month to maintain needed coverage.
People in death-spiral policies are among the most abused by the current system and will be among those who benefit most from the new Marketplace. The ACA deals a final blow to death spirals by requiring insurers to pool their risk for all business done in the entire state in only two statewide risk pools, one for the individual (direct sale) business, and the other for small-employer group business.
The ACA survived a Supreme Court case, 43 (as of this writing) votes in the U.S. House of Representatives to repeal or defund the law, and all manner of ignoble attempts to discourage or prevent people from enrolling in Marketplace coverage.
Navigators, not-for-profits designated to help people access and use the Marketplace, have been harassed and hampered by congressional Republicans and state officials throughout the country, including in Indiana.
Yet, despite all the shenanigans, the ACA has survived and its centerpiece, the federal Marketplace, is open for business. Our fellow Hoosiers need to see what it has to offer them and don't deserve to be misled.
There will be some startup glitches, but there is no doubt that, like Medicare Part D, the consumer experience will improve in the months ahead.
Doesn't it make sense to get out of the way and let our family, friends and neighbors access the coverage they so badly need?•
__________
McCarty is senior research fellow at the Center on Health Insurance Reforms at Georgetown University Health Policy Institute. She lives in Indianapolis and is a former state insurance commissioner. Views expressed here are the writer's.
Please enable JavaScript to view this content.