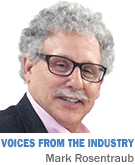 Hoosiers should take justifiable great pride in the recovery under way from the Great Recession.
In 2011, U.S. Bureau of Labor Statistics data indicate that the Indianapolis region had as many jobs as it did just before the massive job layoffs in the aftermath of the collapse of capital markets.
The region lost 42,000 private-sector jobs in the years after the recession. It took more than 24 months, but by 2011 the region was home to more private-sector jobs than existed before the recession.
The immeasurable misery for tens of thousands of families was being replaced by cautious optimism that there was a rising sun on both Indianapolis and Indiana.
The recovery, however, had a cruel twist. Most of the new jobs were in Indianapolis' suburbs.
The city of Indianapolis was actually home to 10,000 fewer private-sector jobs in 2011 than it had in 2008 as the recession began to reshape the region. In 2007, the downtown area was home to 41,300 private-sector jobs. In 2011, it had approximately 400 fewer positions.
In contrast, as the recession began to unravel the country's economy, the Indianapolis region had 772,575 private-sector jobs. In 2011, it had approximately the same number. While the region was adding 41,644 private-sector jobs from its low point, Indianapolis itself would be home to just 16,038, or 38.5 percent, of the jobs.
The recovery accelerated a disappointing pattern. Regional economic growth and activity are increasingly moving to the suburbs.
Are these changes important? What do they mean for Indianapolis and its region? How do these changes relate to the discussion about moving events of economic activity such as the IUPUI men's basketball games and Indy Fuel hockey games to the Indiana State Fairgrounds?
Outcomes of this nature are common elsewhere in the country with suburban areas growing more quickly than central cities. But this is accelerating a new form of segregation.
Central cities are increasingly home to lower-income households. Median household income (averaged between 2008 and 2012) in Indianapolis was $42,144. It was $84,821 in Hamilton County, $68,774 in Boone County, $62,702 in Hancock County, $68,283 in Hendricks County, and $62,888 in Johnson County.
As its residents earn less money, cities and counties have to attract and retain businesses to bolster other tax revenue and carefully support existing centers of economic activity.
Downtown is one of Indianapolis' most important centers of economic activity. The city's policies must bolster the downtown area. Anything that takes away from its attractiveness and vitality could lead other businesses to consider joining the outflow of jobs to suburban areas.
What makes downtown an attractive place to work and live is the mix of events and amenities that are part of the urban life Indianapolis has created across more than four decades of work. The number of businesses and private-sector jobs now calling downtown home underscores the success of past efforts. It is not in Indianapolis' best interests to move any activities out of downtown.
Suburban cities are already trying to lure activities from downtown to their own town centers or faux downtowns. These suburban cities want to offer residents their own downtown lifestyles replicating a part of what exists in downtown Indianapolis.
To combat this competition, Indianapolis must strive to bring more—not fewer—events downtown. Another entertainment center is not needed.
Growth in the region's population has not been sufficient to suggest that Indianapolis needs another area where major entertainment activities or events are offered. Indeed, anything that weakens downtown simply makes it more difficult for downtown to maintain its advantage as the region's center for major entertainment events.
Putting any more entertainment events near the fairgrounds would undermine downtown's development and reduce its contribution to Indianapolis' financial stability.
Indianapolis is also challenged to help enhance the financial performance of Bankers Life Fieldhouse. Its troubles are linked to the building (or renovation) of numerous other entertainment venues in Columbus, Ohio; Fort Wayne; Louisville; and elsewhere. Each arena competes with the fieldhouse to host events.
Moving any events from downtown to the fairgrounds makes it more difficult to ensure sufficient events to sustain the fieldhouse and continue to make downtown the crown jewel in Indianapolis' effort to attract and retain higher-income residents and businesses to bolster its tax base and ensure the success of the fieldhouse.•
__________
Rosentraub is the Bruce and Joan Bickner Endowed Professor of Sport Management at the University of Michigan. Views expressed here are the writer's.
Please enable JavaScript to view this content.