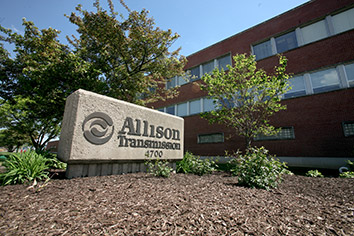 Allison Transmission Holdings Inc. on Wednesday reported a big jump in profit in the first quarter on an increase in sales.
The Indianapolis-based manufacturer earned $52.1 million, or 28 cents per share, in the quarter, up from $27.5 million, or 15 cents per share, in the same period of 2013.
Sales rose 8 percent, to $493.6 million, up from $457.40 million last year.
Analysts had expected profit of 25 cents per share on sales of $482 million.
Allison said the increase in sales was mostly driven by the continuing recovery in the North American motor vehicles market and increasing demand for service parts and support equipment.
Allison shares closed at $29.61 each Wednesday, an increase of 53 cents, but were down 57 cents in after-hours trading.
Please enable JavaScript to view this content.