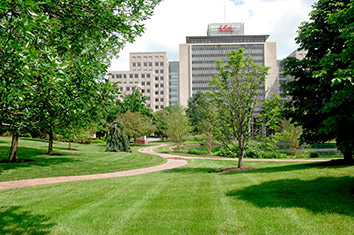 The European Union's antitrust authority has approved the $5.4 billion sale of Novartis' animal health division to Indianapolis-based pharmaceutical firm Eli Lilly and Co.
The 28-nation bloc's executive Commission said Friday the sale won't hinder competition because the merged firm will continue to face a number of strong competitors.
Switzerland-based Novartis AG in April launched a major overhaul of its business, which included the sale of the animal health division.
Lilly has been hit hard by patent expirations and has staked its recovery in part on new drugs it develops and its animal health business.
The deal was announced in April and would be the second-largest acquisition in Lilly history.
Lilly plans to fold the $1.1-billion-in-revenue Novartis Animal Health into its Greenfield-based Elanco division, making it the world's second-largest animal health company by revenue. Novartis Animal Health has more than 3,000 employees, nine manufacturing sites and 600 products, with another 40 in development,
Please enable JavaScript to view this content.