Scott Schmelzer started last year as the executive director and general manager of the Pearson Automotive Tennis Club in Zionsville.
He said that, while tennis has long been popular in the area, the club in Zionsville has helped that interest grow since it opened in 2017.
The eight-court, indoor-facility now has 1,100 members, from ages 2 to 90.
Members receive training from U.S. Professional Tennis Association-certified professionals on staff, including four instructors who are in the Indiana Tennis Hall of Fame. The facility also hosts roughly 50 tennis matches each year at the college, adult professional and junior levels.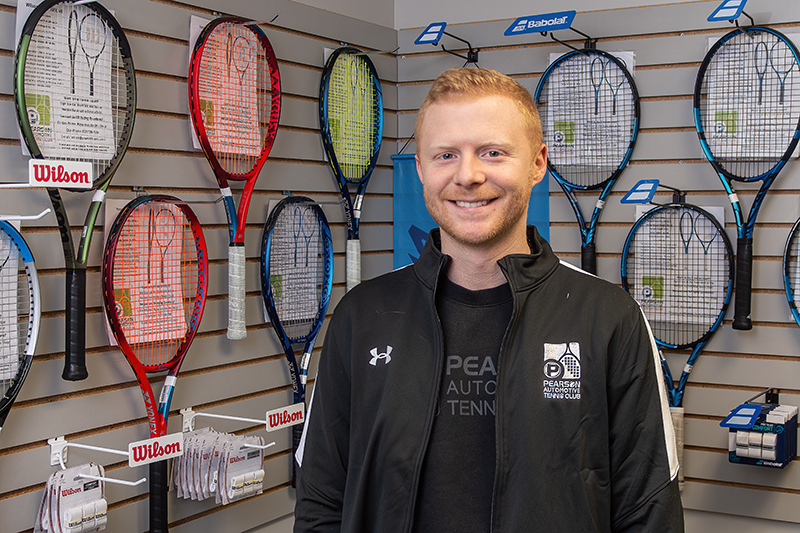 Is tennis popular in Zionsville? Was a tennis club needed for the area?
Yeah, so that's more or less why it happened. There were two major tennis clubs—one in Carmel, one in sort of like the 86th Street area, on your way to Castleton. There was no indoor tennis club up this way. But there was a ton of outdoor tennis being played in the community.
So, Zionsville had a lot of tennis players, and if they wanted to play in the winter, they had to drive kind of far away. And even then, there was already kind of a really, really large collection of people playing, so there weren't a lot of opportunities.
How do you remain competitive as a business with other tennis clubs in the area?
I think where we try to set ourselves apart is the facility itself. The actual facilities are sort of state-of-the-art. It's beautiful, it's fresh, it's brand new to practice, it still feels brand new practically. And so, we pride ourselves on, once people are in the building, we keep them here. Our entire staff is USPTA-certified, which is sort of the best, most prestigious level of certification. And all of our pros are exclusive to our club, so we don't have pros who teach you in the winter and then go teach somewhere else in the summer.
Speaking of pros, you have four Indiana Tennis Hall of Famers on staff. How do members get to work with them?
We have three of them that are affiliated with what's called our high-performance tennis program. Those are players who are really pursuing a college scholarship to play tennis. They're receiving a very intensive tennis training program on the court. … Those players are looking for that level of experience in that level of instruction our pros offer.
Katie [Martzolf Carroll], who was just most recently inducted to the Hall of Fame … she's amazing at working with all levels … she's a really, really high-level player still, and then she's got this personality that just meshes well with everybody.
In these five years that the club has been open, what impact do you think it's had on the Zionsville community?
Tennis has been being played in Zionsville for … years. But … people who weren't maybe tennis-inclined are now becoming tenants and clients. We get a ton of new families all the time daily, saying, "We want to come in and want to pick up tennis." And I don't know that that would have happened beforehand. … The interest of tennis and the level of tennis has always been high here, and I think it's only grown.•
—Emily Ketterer
Please enable JavaScript to view this content.