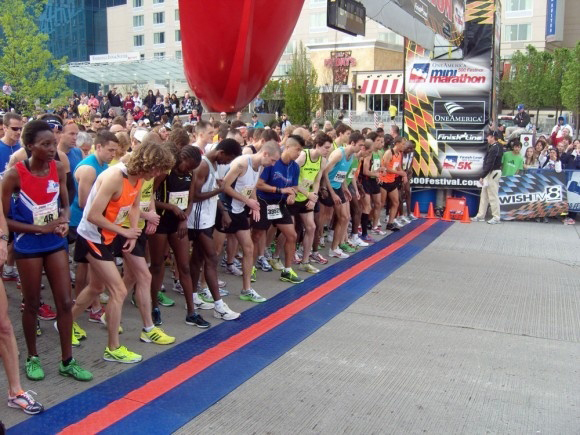 For the second year in a row, the 500 Festival Mini-Marathon will switch from a large-scale, in-person race to a virtual event, due to the threat of the spread of COVID-19.
The decision by the not-for-profit 500 Festival organization also applies to its 5-kilometer running event, which also was scheduled for May 8. Both events still are set for May 8, albeit now in virtual formats.
500 Festival officials had worked closely with local health officials, medical experts, and community leaders to develop plans to ensure the safety of all participants for the event, according to a media release on Monday announcing the change. However, after extensive evaluation, officials decided to switch to a virtual event.
"Right now, the most important thing all of us can do is to support our local and state health officials and hospitals, as well as focus our efforts on positive community outcomes," said Bob Bryant, president and CEO of the 500 Festival.
"Please know that we are committed to providing the most compelling and innovative virtual experiences possible to encourage everyone to stay fit, healthy, and moving," Bryant said.
The virtual race experience is expected to include:
—a custom race package including distance-specific finisher gear and runner's service items delivered to participants;
—virtual resources, including digital bibs, finisher certificates, and access to a virtual participant-only Facebook group;
—the new Indy Mini app that serves as a center for GPS tracking, race results, announcements, and real-time spectator tracking; and
—an interactive and virtual health and fitness Expo
The 500 Festival is not offering refunds for people who already had registered, according to a spokeswoman. Instead, they have three options: participate in the virtual event; not participate but allow their registration fee to go toward the work of the 500 Festival Foundation; or defer their entry until the 2022 race.
The "Mini" typically is one of the largest half-marathons in the U.S., attracting tens of thousands of runners annually. It switched to a virtual event in spring of 2020 soon after the COVID-19 crisis became a global pandemic.
Please enable JavaScript to view this content.