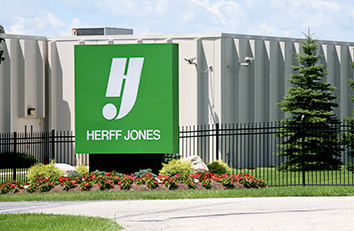 An investment group led by Charlesbank Capital Partners confirmed Monday that it has reached a definitive agreement to buy Herff Jones, the educational-products company founded in Indianapolis 94 years ago.
A press release announcing the deal did not disclose the purchase price, although a Reuters story last week that first reported the deal pegged it at $1.5 billion.
Herff, which was renamed Varsity Brands last summer, sells a range of products celebrating academic and athletic achievement, from class rings and yearbooks to cheerleading apparel.
Varsity said in a press release that current senior management, led by CEO Jeff Webb, will remain at the helm and will invest alongside Boston-based Charlesbank and another private equity firm, Switzerland-based Partners Group.
The press release says the 7,000-employee company now has more than $1.2 billion in revenue, a hefty increase from figures it previously reported. The release says that the deal ensures Varsity "has the capital structure, resources, and financial flexibility" to further expand.
IBJ reported on Oct. 25 that that the employee-owned business was on the verge of being acquired, likely to a private-equity buyer.
The deal is likely to be a bonanza for the 4,500 employees who own company shares. U.S. Department of Labor filings show Herff had an appraised value of $805 million in 2012, the latest year available. Since employees acquired Herff nearly two decades ago, shares have been released to them gradually, as the company paid down a loan used to fund the buyout.
The press release says the sale price represents a "significant premium" to the latest valuation, but does not provide specifics.
The deal is expected to close in December.
The New York-based investment firm Jefferies LLC served as financial adviser to Varsity and its board. The Indianapolis law firm Barnes & Thornburg served as Varsity's chief legal counsel.
The Indianapolis law firm Krieg DeVault served as legal counsel to GreatBanc Trust Co., which serves as trustee of Varsity's employee stock ownership plan.
Please enable JavaScript to view this content.