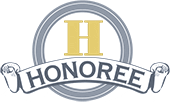 Richard Boyles
Executive Vice President, Chief Financial Officer and Operations Manager, City Securities Corp.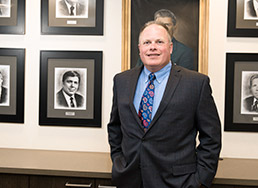 (IBJ photo/Eric Learned)
Every CFO has his dog days. For Richard Boyles, those are days he looks forward to.
That's because, when Boyles gets a chance to step away from his desk at City Financial Corp., it's usually to join his wife showing their English labs on the dog-show circuit all over the United States.
"It's really a getaway," said the Ball State grad. "It makes a nice change. It's a whole different world than the one where I work Monday through Friday 9-to-5."
For 10 years, that 9-to-5 has been spent helping guide City Financial, which he joined after a 15-year stint at Lincoln Financial Group. City Financial has five fully owned subsidiaries, the best known of which is City Securities Corp.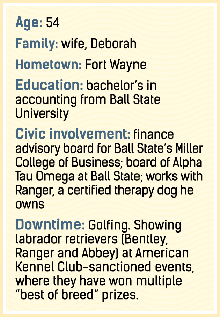 "I realized quickly that there hadn't been much done for a couple of years," he said. "We needed to get some things better structured. So we did that with financial, with IT, with the back office … and along the way we created the human resource and marketing departments."
Boyles' tenure also has included revamping its financial reporting system and navigating the investment banking/wealth management firm through the challenging recession. The company was reorganized into a holding company in 2006, allowing it to streamline decision-making and offer greater flexibility.
It was a change not just for the company, but for Boyles as well.
"At Lincoln, a Fortune 200 company, it was easier to clock in and clock out and not think as much about what kind of contribution you are making," he noted. "Here, you have to be very aware of your capital position and ensure that you are using it wisely to facilitate the needs of the firm. It's very entrepreneurial here. You have to think that way to succeed."
Boyles' interest in finance began when North Side High School in Fort Wayne started offering accounting classes.
"I'm very fortunate that I had that opportunity in high school," he said. "I had a solid foundation."
As to his style, Boyles said, "I'm hands-on, but I trust my folks to get done what they need to get done. If you've got something personal that you need to take care of, I prefer you go take care of it and get that distraction out of the way. Then come back and be fully engaged."
To read other CFO of the Year profiles, please click here.
 
Please enable JavaScript to view this content.