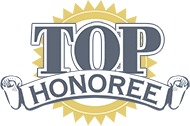 Fred Crawford
Chief Financial Officer,
CNO Financial Group Inc.

(IBJ photo/Eric Learned)
There's an old saying about credit-rating agencies, recalled Fred Crawford: If you believe you are rated higher than you should be, stay out of their ratings committees. If you believe you are rated lower than you should be, find ways to get their attention.
Crawford, chief financial officer for CNO Financial Group since January 2012, has been spending a lot of time getting the attention of those ratings groups. And it has paid off, with the four major ratings agencies offering a total of 10 upgrades for CNO over the past two years.
"It's very unusual," said Crawford, who, before joining CNO, was a senior executive with Lincoln Financial Group in Philadelphia. "And it's not just the upgrades, but the pace of the upgrades. This company has turned itself around very quickly."
Even more impressive, it happened during a time the insurance sector has been on a downward ratings trend.
"In this business, we are making long-term promises to people," he said. "When we say not to worry, 'In 20 years we'll be here for you,' the rating matters."
Crawford still believes CNO is operating at a higher level than its ratings reflect. The company has fortified its finances with a string of moves, including selling off a unit that housed volatile operations outside its core business of insurance for middle-income Americans.
"That was not just a matter of expense control and earnings improvements," he said. "It was really about strengthening and freshening our strategic approach to the middle market. After the sale, we could get more focused."
Crawford added: "We ended 2013 very well. We were again among the highest-performing life and health insurance stocks in the country." He credits that to the growth and stabilization of earnings and traction on various investments.
Crawford oversees all aspects of financial operations for the company, which has more than $4 billion in revenue and $34 billion in assets.
His actions have included orchestrating buybacks of more than $1 billion in stock and equivalents—equal to 25 percent of the company—recapitalizing CNO to add financial flexibility, creating a quarterly common stock dividend program (which started at 2 cents a share and increased to 6 cents), and organizing CNO's first investor day.
"One of the things that plagues our industry is the complicated nature of the product we are selling," Crawford said. "We need to understand the risk a family is facing and find ways to help finance that risk. These kinds of discussions are complex and the underwriting process can be long and cumbersome. The consumer can be turned off."
He added: "Every CFO will tell you that the core of what is going right or wrong with a company is the people. And CNO has developed a strong pool of talent and continues to. It's one of our largest difference makers."
The ratings increases, he said, have been enormously helpful in attracting talent—Crawford presides over a staff of about 300. The upgrades also changed the nature of CNO investors.
Those who came in for the turnaround and profited from that ride are starting to exit, being replaced by the traditional life insurance and financial services investors.
"We're starting to conclude talking about fixing and now talking more about growing and investing in the business. It's a shift. [The newer investors] are no more or less sophisticated. Their orientation is just different. They're spending more time on understanding the strategic direction for the company, to assess long-term growth aspirations and understanding the dynamics of the middle market."
To read other CFO of the Year profiles, please click here.
Please enable JavaScript to view this content.