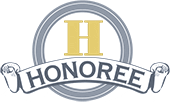 Rich Harcourt
Senior Vice President,
Chief Financial Officer,
Damar Services Inc.

(IBJ photo/Eric Learned)
Rich Harcourt arrived as Damar Services' first vice president and chief financial officer with 32 years of experience in the banking industry.
"In 2008," he said, "I told my bride that spending the last 10 years of my career helping the banking industry to consolidate didn't feel like the right way to end my career.
"And," he added, "man, has this been rewarding. This late in my career, this is good stuff. I find I get out of bed earlier and earlier because it's that much fun."
He's talking about administering to the financial health of Damar, which provides services for children and adults facing developmental and behavioral challenges, including autism spectrum disorders, traumatic brain injuries, cerebral palsy and Down syndrome.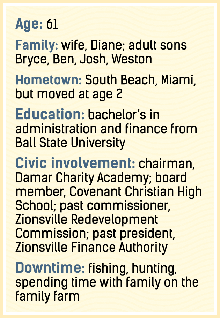 A fascination with finances developed early.
"I like reading financial statements. They tell stories with numbers. And it's fascinating to see the story unwind," said Harcourt, who paid for his own education by working two or three jobs through school, graduating with no debt.
"I did have to borrow $10 to get home," he added.
Just out of college, Harcourt joined Merchants National Bank in 1976. He retired as senior vice president and managing director of specialized lending at National City Bank, which acquired Merchants in 1991.
By the time he left National City, he already had a long relationship with Damar, joining its board in 1986 when a friend, then board president-elect, asked him to chair its finance committee.
"I didn't know anything about it," he said. "I toured it two weeks before my twins were born and got a chance to see a whole lot of kids who were a lot less blessed than my sons. I felt the need to get involved and serve. It was a 'There but for the grace of God' sort of thing."
He went on to serve on the board for 22 years until a desire for a second career coincided with Damar's restructuring of staff positions.
Initiatives with which he has been directly involved include the reimagining and rebuilding of Damar's main campus, the development of Damar Foster Care and the Damar Charter Academy, and growing revenue to more than $45 million (compared to $1.5 million in 1987).
"The program runs the business," he said. "They are the ones who serve the clients. We are the back office. We are there to support to the fullest extent possible. If we are doing the job right, we are making hurtles and obstacles disappear so that they can spend more time serving clients."
He passes credit to his "terrific accounting staff."
"If I had to do all of the accounting, we would have been out of business," he said.
To read other CFO of the Year profiles, please click here.
Please enable JavaScript to view this content.