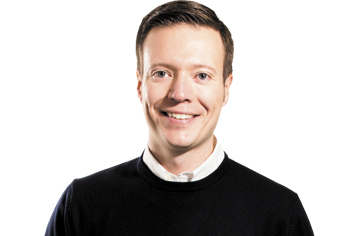 executive vice president and chief operating officer, Celadon Group Inc.
Off the farm: The son of a farmer, Eric Meek was encouraged to go into something besides agriculture. With a competitive streak, he landed on Franklin College's soccer team but wasn't sure what he wanted career-wise. During his senior year, he interned at Ernst & Young, graduated into a full-time job, and gravitated toward logistics.

The road to growth: Thinking ahead to growing a family, Meek looked for a job that would require less travel and found an entry-level analyst position at Celadon, a trucking company. Not only did Meek grow from that position to director of finance to executive vice president, but, thanks in part to 20 acquisitions since 2011, the company grew from 2,300 trucks to 5,000 and from $400 million in revenue to nearly $1 billion.
Side roads: As part of Celadon, Meek and fellow Celadon exec Danny Williams started Quality Equipment Sales and Leasing to generate more revenue for Celadon's retiring fleet. Initially selling 20 to 30 vehicles a month, the offshoot is now closing in on 5,000 a year. He also supervised the creation of Celadon's Quality Driving School, with more than 1,000 students graduating with commercial driving licenses. The pilot school in Indianapolis has led to others in Texas and Alabama, with more on the way.
AGE 34
Hometown:
Rushville
Family: wife, Erin; children Will, 5; Henry, 2
Student perks: Meek was a founder of the Celadon Learning Assistance School Study, a program that provides tuition reimbursement to employees for graduate and undergraduate classes. He also helped start Celadon's Case Study Competition, in which local college students compete for money. An additional benefit to students: the chance to present to executive management. Upside for Celadon: excellent intern recruitment.
Tech talk: Rather than seeing Celadon as a trucking company, Meek sees it as "a technology company that happens to run trucks," adding, "You have to be. [Customers] want data and they want it now. We've got data boards running everywhere."
Business partners: "I want people to want to do business with me," Meek said. "You always want the customer to know you are adding value. Their challenges are increasing at the same rate ours are. How can we afford to be a great partner?"•
 
Please enable JavaScript to view this content.