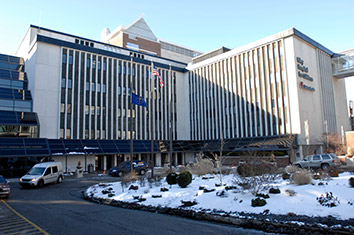 Dr. Jeff Sperring, the CEO of Riley Hospital for Children in Indianapolis, will leave to become CEO of Seattle Children's Hospital in early May, the Seattle hospital announced Thursday.
Sperring, 45, has been CEO of Riley, which is part of the Indiana University Health hospital system, since late 2011. For two years before that, he was chief medical officer at Riley, which has 430 beds and sees about 11,000 in patients stay overnight each year.
During his time at Riley, Sperring spearheaded the expansion of its' physician services to IU health's hospitals in Avon and Carmel, and then into a statewide network.
Also, after the early 2014 departure of the CEO of IU Health's Methodist and University hospitals, Sperring served as interim CEO of those hospitals.
IU Health is now planning to merge Methodist and University hospitals into one location. The hospital system has yet to release a statemount about Sperring's departure or who will replace him.
At Seattle Children's, Sperring will replace retiring CEO Dr. Thomas Hansen.
Sperring holds a bachelor's degree in biology from Emory University and earned his medical degree Vanderbilt University School of Medicine. He also served in the U.S. Navy Medical Corp.
Please enable JavaScript to view this content.