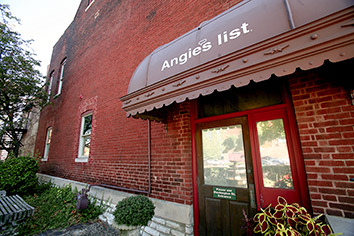 A new federal lawsuit takes aim at Angie's List Inc. on a new front, charging that it manipulates consumer reviews, ratings and search results in the interest of extracting more advertising revenue from service providers.
While the Indianapolis-based company emphasizes its "unwavering commitment to placing the interests of the consumer first," the lawsuit says, in reality "service providers can and do pay to influence 'the List' in … significant ways, in exchange for paying substantial 'advertising' fees."
The company has not yet filed a response to the suit, and a company spokeswoman said the firm has a policy of not commenting on litigation. The suit, filed March 11 in Philadelphia, seeks class-action status.
Advertising revenue has become an increasingly important source of revenue for Angie's List. In the fourth quarter of last year, advertising revenue was $58 million, up 29 percent from a year earlier. In comparison, membership revenue was $18 million, up just 2 percent.
According to the suit, "a plumber with an 'A' rating and all positive reviews, but who did not pay any 'advertising fees' will be ranked below a plumber who did pay 'advertising fees' but has worse reviews or ratings."
Golomb and Honik LP, the Philadelphia law firm that filed the case, said its investigation found that the best-reviewed heating and air conditioning firm in one Angie's List markets appeared in search results below 11 others that had inferior ratings or just a handful of reviews.
Angie's List is planning to add 1,200 jobs at its headquarters east of downtown. The Indianapolis City-County Council is considering issuing $18.5 million in bonds to support the expansion.
 
Please enable JavaScript to view this content.