Cindy Konich is CEO of the Federal Home Loan Bank of Indianapolis, often called a "bank for banks." It's one of 12 created by Congress to provide member financial institutions access to low-cost funding, but it's privately capitalized and receives no congressional appropriations.
The 58-year-old Indiana University alumna joined FHLBI as a cash manager in 1984. She went on to assume several positions, including treasurer in 2005, chief financial officer/chief operating officer in 2010, and CEO in 2013. She says the FHLBI continues to play a key role, especially in affordable housing.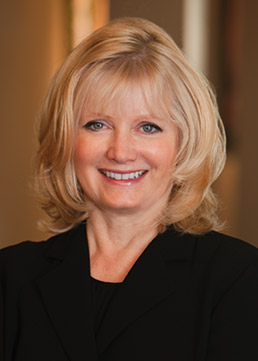 K
onich (IBJ file photo)
IBJ: How would you describe the state of affordable housing in Indiana?
KONICH: We dedicate 10 percent of our income to affordable housing grants. We represent Indiana and Michigan, and I can tell you, for this state, there's never been a dearth of applications [from member institutions] for our grant program. So there's a strong need and there will remain a strong need in Indiana, and we work really hard to make sure we fine-tune affordable-housing environments to meet what we need in Indiana.
IBJ: Do rising rental rates have implications for you or the people your organization looks to support?
KONICH: I would anticipate that more of the projects that are requesting grants [will] be of a rental nature. It's hard to say, but I think there's potential for an uptick there because, when you look at home-ownership residency rates relative to rental properties, rental is seeing a resurgence.
I think it's an issue of supply and demand, and right now you have issues with a lack of supply. So until that supply is met, that's going to continue to exacerbate the situation.
IBJ: The FHLBI has been involved in affordable housing for 25 years, but projects like supportive housing for homeless people are fairly new. What's behind that?
KONICH: There are all kinds of projects out there. It just depends on what the partnership between the member and the local non-profit or developer is. We've seen projects for the benefit of veterans, people with disabilities, for the homeless. We've got a project up in Michigan for children that are transitioning out of foster care. There is no limit, in my mind, to how creative one can be in establishing what a local community may need.•
Please enable JavaScript to view this content.