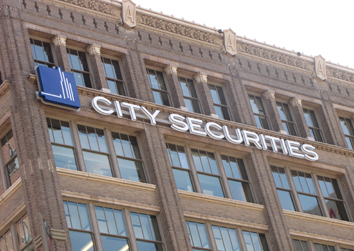 Editor's note: The headline for a previous version of this story read "Federal authorities suspend City Securities broker," which was inaccurate. FINRA is an independent, self-regulatory organization for all securities firms doing business in the United States, although it ultimately is overseen by the U.S. Securities and Exchange Commission.
The Financial Industry Regulatory Authority suspended a local broker for 20 days for allegedly executing client trades without written consent, despite his company's policies against the practice.
John Cody Miller, a City Securities broker and investment adviser since 2010, served a suspension from May 4 through June 1, according to a recently published list of FINRA disciplinary actions. Miller didn't affirm or deny the findings but still consented to the sanctions, which included a $10,000 fine.
Between October 2010 and January 2014, Miller executed discretionary transactions in the accounts of about 90 customer with their prior verbal authorization, according to FINRA. However, "Miller did not obtain his customers' written authorization to exercise discretion in their accounts, and the firm did not approve these accounts for discretionary trading."
In an email, City Securities spokeswoman Jenny Peters said the firm could not comment on the specifics of the matter. "We can confirm that J. Miller has been a respected advisor in our industry for 17 years. He remains a trusted advisor today," she said.
"FINRA has found that Miller exercised discretion in executing transactions for clients. While he had received prior verbal authorization, he did not have written authorization," Peters said. "Our response to this action was to affirm with all of our advisors our policy disallowing discretionary trades in transactional accounts."
Miller is still employed by City Securities, Peters said.
Miller was also involved in a customer dispute in 2007, in which he allegedly tendered share options of medical device company Biomet without client consent. He settled that case for $14,884, according to FINRA's Broker Check database.
Please enable JavaScript to view this content.