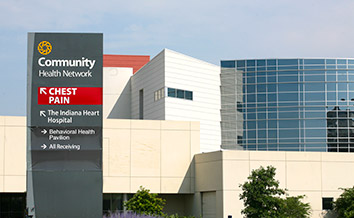 Editor's note: This story was updated at 4:45 p.m. June 30 to include a response from Community officials.
Community Health Network has agreed to pay $20.3 million to settle claims from state and federal authorities that it overbilled for outpatient surgeries, according to  the U.S. Department of Justice.
The settlement, announced Tuesday by U.S. Attorney Josh Minkler, alleges that Indianapolis-based Community billed for surgeries performed at surgery centers not owned by Community as if they had been performed at its facilities. Since the Medicare and Medicaid programs pay higher rates for procedures performed in hospital-owned facilities than in independent facilities, this practice brought extra money to Community and the owners of the surgery centers with which it had contracts.
The U.S. Department of Health and Human Services notified all health care providers in November 2007 that they could not bill hospital rates for surgeries performed in independent facilities. But according to Minkler's office, Community continued the practice for nearly two years after that point.
"This recovery sends the message that health care providers must comply with all applicable state and federal regulations when billing the United States Government for services, or they will face consequences," Minkler said in a prepared statement.
Community operates eight hospitals in Indianapolis, Anderson and Kokomo, and more than 200 care sites in and around those cities.
In a statement, Community officials said that during the time covered by the federal investigation, they informed regulators how they were billing for outpatient surgeries and sought the regulators' guidance. The hospital system said it was always compliant with government rules with its billing practices.
"We're very disappointed with the federal government's characterization of this issue," said Community CEO Bryan Mils in a prepared statement. "At most, this was an innocent and unintentional billing error. In fact, we continually reached out for guidance to assure our billing method was appropriate."
Mills added that the $20.3 million payment is the exact amount that the government alleged was overbilled, but does not include any penalties. Under the False Claims Act, the federal government is allowed to collect as much as three times the loss it incurred, plus a fine of $5,500 to $11,000 for each false bill submitted.
The Office of the Inspector General at the U.S. Health & Human Services department, along with the FBI, the Indiana state attorney general, the U.S. Attorney in Indianapolis and Justice Department all participated in the investigation of Community.
 
Community has entered into a "corporate integrity agreement" with the U.S. Health & Human Services department, which includes compliance mechanisms designed to ensure that all of Community's future billings to the Medicare and Medicaid programs are appropriate.
 
"Our agency will continue to hold health care providers accountable for overbilling the Medicare and Medicaid programs," said Lamont Pugh, a special agent in charge at the Office of the Inspector General at the U.S. health department.
The Office of the Inspector General said it found no evidence that patients were harmed by Community's conduct. It added that the civil settlement resolves all false claims allegations against Community.
 
Please enable JavaScript to view this content.