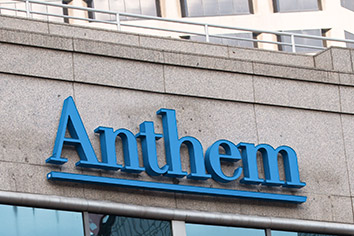 One reason Anthem Inc. is willing to acquire Cigna Corp. for $54 billion is because the two companies think they can save a lot of money.
In fact, that will be a key argument Anthem and Cigna leaders make to regulators to win approval for their deal, which would be the largest merger in health insurance history and vault the combined company into the top 20 on the Fortune 500 list of biggest U.S. corporations.
And it could mean that Anthem will extend its tough price negotiations with hospitals and doctors into new territories and deeper into the territories where it already operates.
Anthem Chief Financial Officer Wayne DeVeydt told investors during a Friday conference call that Anthem expects to save $1.4 billion to $1.5 billion in operating expenses—or about 7 percent of the combined company's $20.3 billion in annual overhead.
Anthem officials didn't say exactly how those savings would be achieve, although it's almost certain there will be reductions in personnel at the top of the organization. Anthem CEO Joe Swedish hinted at that during a conference call Friday morning.
"We've got a very big tent that's being built. There's a lot of talent under that tent," Swedish said after a stock analyst asked about whether a particular executive at Cigna would remain at the combined company. He added, "So we will be making choices downstream in terms of the optimization of the alignment of the two companies. "
It's not clear what impact those personnel decisions would have in Indiana, where Anthem employs 4,900 workers at its corporate headquarters and at its its Indiana health plan, Anthem Blue Cross and Blue Shield.
Anthem spokesman Tony Felts said it was too early to comment on how the merger would affect employment here. He did say Anthem would keep its headquarters in Indianapolis but also would maintain a significant presence in Bloomfield, Connecticut, where Cigna is headquartered.
One of the sticking points in negotiations over the past year was whether Swedish or Cigna CEO David Cordani would lead the combined company. Anthem and Cigna said Friday that Swedish would be chairman and CEO for two years following the closing of the deal, and then would step down as CEO but remain chairman. Cordani would be president and chief operating officer after closing but isn't guaranteed the CEO post when Swedish, who's 63, steps aside.
The deal still has many hurdles to leap over before the two companies actually join. The insurance commissioner in Connecticut will have a big say on whether the deal hurts consumers. And the U.S., Department of Justice will scrutinize whether it consolidates too much market power in one company.
Those doubts continued to weigh on investors' minds. Cigna's shares fell as much as 6 percent on Firday after the deal was officially announced to as low as $145.11 apiece. That's nearly $33 per share below the price Anthem has promised to pay for Cigna shares.
Anthem's shares fell as much as 4 percent to $148.78. Credit agencies put both Anthem and Cigna's bonds on a negative watch, which is common because of the uncertainty of trying to finance such a large deal.
But Anthem executives expressed confidence they can win approval for the acquisition.
"We believe we've got the right commitments to developing an affordable health care model," Swedish told investors during the conference call. He added, "That will stand on its own merit and be a significant uplift in terms of how regulators view us."
Anthem said buying Cigna would give it a major presence in all kinds of health insurance products—private insurance for both individuals and employers, Medicare Advantage plans, Medicaid contracts, and even specialty products such as dental, vision and behavioral health insurance. That would allow it to keep customers over many years even as their circumstances change.
If that happens, Anthem would be able to reap more benefits from its efforts to improve patients' health—since health care spending would fall long term.
Some health care providers worry that the Anthem-Cigna deal will simply mean more price pressure on them.
"From a physician provider's perspective in Indiana, one can assume that Anthem reimbursements were less than Cigna. Then if you assume that the Cigna business will fold over to Anthem, then providers will probably see a decline in reimbursement," Don Stumpp, who was a longtime contract negotiator for Indianapolis-based American Health Network before becoming CEO of an orthopedic practice in Illinois, wrote in an email. "Of course, to the payer, whether that is the patient or employer, that might be considered a good thing.  But providers will need to make up the loss revenue to help them invest in technology, equipment, and conversion to [a new system of codes for billing], besides just simply keeping their doors open. "
Anthem already controls nearly 50 percent of the private health insurance market in Indiana. Adding Cigna would boost its market share to about 60 percent.
Nationally, a combined Anthem-Cigna would control about 19 percent of the market, according to a report by the Raymond James investment bank. That would be more than any other health insurer, including current industry leader UnitedHealth Group.
Doug Leonard, CEO of the Indiana Hospital Association, hopes the Anthem-Cigna deal leads to more innovative contracts with his members, which are aimed at rewarding providers for keeping patients healthier—not just arm-twisting them for lower prices.
"Anthem is always a formidable negotiator and has a whole lot of market power in Indiana. Adding Cigna is not going to materially change that," Leonard said. "The question is, Does this enhance their interest to move toward more progressive models of payment? It will be significant if it moves on improving on that."
Other hospital executives said the impact from the merger would be minimal.
"We will not see a huge effect from this merger," said Jack Horner, CEO of Major Hospital in Shelbyville. "Cigna is about 3 percent of our business so they were not a large player in our market."
Lower prices from doctors and hospitals could benefit consumers—if Anthem passes along the savings. DeVeydt told analysts that's what Anthem hopes to do. But former Indiana insurance commissioner Sally McCarty said an insurance company with greater market power would have little reason to do that.
"I'm not sure bigger is necessarily better in the case of health insurers, from the consumer perspective, mainly because the less competition there is, the less reason there is to be competitive with your premium rates," she said. "It's really going to reduce the competition in the marketplace."
Please enable JavaScript to view this content.